Healthcare software development involves creating and maintaining software applications and systems for the healthcare industry to improve patient care, streamline operations, and manage healthcare data. Innovation in ideas, agility in execution, quality of deliverables and judicious use of resources are implicit centrepieces for success. These are the ingredients we bring to all our relationships at Nalashaa.
Nalashaa Credentials
As a custom healthcare software development services company, we have spanned the US healthcare ecosystem across market segments, solutions, standards and regulations.
120K+


Providers enabled

90M+


Encounters touched

1B+


Transactions clocked

25+


MU certifications

100+


Solutions built

10+


Years in healthcare
Challenges we Address
From experience, we have noticed that often HIT organizations miss out on a few things that should be implicit expectations from a Custom healthcare software development company as their partner.
Partners in
Innovation
---
We contribute, critique and improve the solutions from a business perspective, with you. Not a one way street!
No Mystical
Execution
---
Total and complete visibility so you know what the troops on the ground are doing. Transparency inspires trust!
Accountability
& Ownership
---
We keep an eye on regulations, the market and on our processes for a proactive stance. It matters to you, it matters to us!
Flexible
Scaling
---
Adapting to evolving priorities, we vary the size and composition of the team. Quick reflexes imply efficiency.
Our Solutions
We aim to be the single-stop shop for most if not all technology needs you might have. To fulfil that goal, we cover an array of services as follows.
Benefits of Custom Healthcare Software Development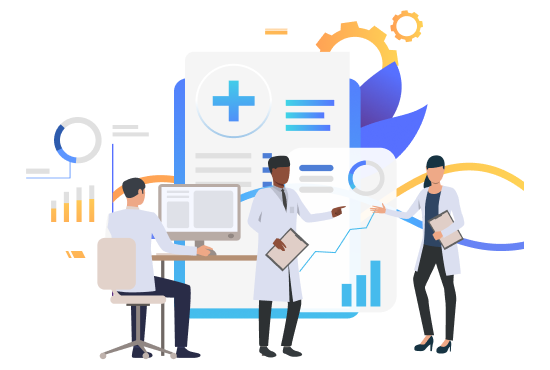 Customization
Custom healthcare development provides tailored solutions to specific healthcare challenges, enabling healthcare organizations to meet their unique needs and requirements. This approach ensures that healthcare providers receive the best possible tools to manage patient data and clinical processes effectively.
Improved patient care
It enables healthcare providers to improve patient care by developing solutions that are designed specifically to meet the needs of patients. Custom solutions can help healthcare providers manage patient data better, streamline processes, and provide personalized care, improving overall patient outcomes.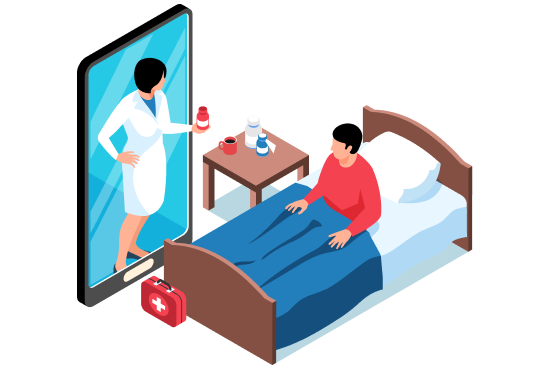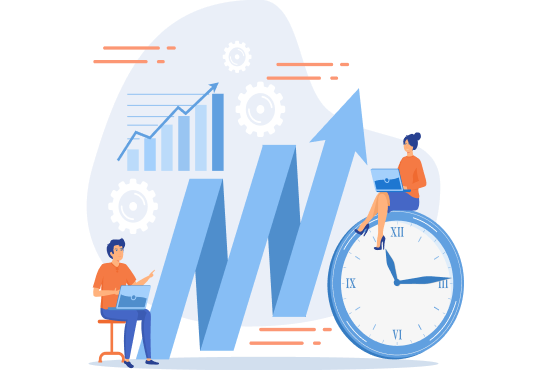 Increased efficiency
It can help healthcare providers streamline their operations, reduce administrative overhead, and optimize workflows. Custom solutions can automate routine tasks, eliminate manual processes, and reduce the risk of errors, saving healthcare providers time and money.
Scalability
Custom curated solutions can be easily scaled as healthcare organizations grow and evolve. Custom solutions can adapt to changing needs, allowing healthcare providers to upgrade their systems seamlessly without disrupting patient care.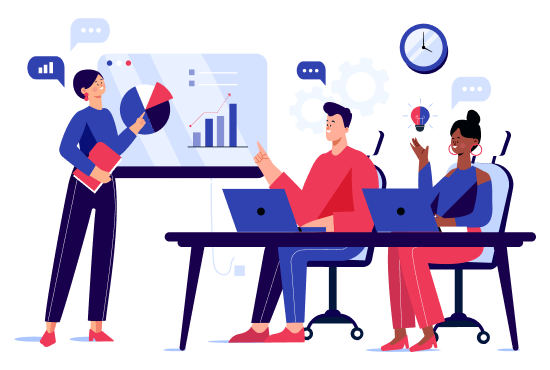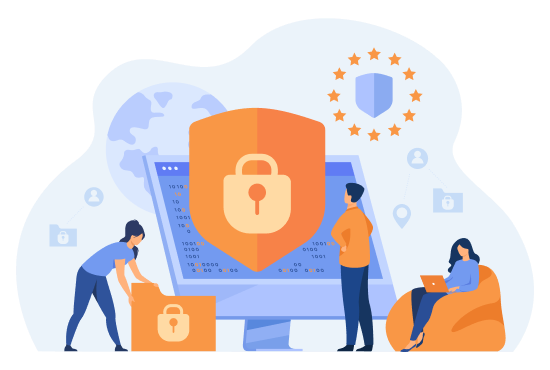 Enhanced data security
These solutions are specifically designed to meet the unique security requirements of the healthcare industry. Custom solutions can implement advanced security protocols to protect sensitive patient data, ensuring compliance with industry regulations and reducing the risk of data breaches.
What Differentiates Us
If our thoughts above resonate with your vision, below are a few things that might delight you during execution.
US Healthcare Expertise
Not just technologists, we bring in US healthcare specialists on the team too.
Collective Learning
We apply the experience we gain from each engagement to shorten our learning curve.
User Sensibilities
With UX Designers on board, we don't just build 'functional' solutions, we bring delight.
An eye for Regulations
While focusing on end-customer needs, we inject regulatory mandates in your roadmap.
More 'me-time' for you
Through accountability and simplified execution, we reduce the time/oversight spent.
Let's Build Healthcare Technology Together
Talk to our healthcare IT experts to shape your ideas into delightful products
Worth Exploring
A glimpse of our industry expertise
Frequently Asked Questions
What is custom healthcare software development?
Custom healthcare software development refers to the process of creating tailor-made software applications specifically for the healthcare industry. These applications can be designed to meet the unique needs of healthcare organizations, such as electronic health record systems, patient portals, telemedicine platforms, and more. The goal of custom healthcare software development is to improve efficiency, productivity, and patient outcomes through the use of technology.
What are the main software used in the US healthcare industry?
There are several software systems commonly used in the US healthcare industry, including electronic health record (EHR) systems, revenue cycle management (RCM) software, practice management software, and patient engagement solutions. Some of the most popular EHR systems include Epic, Cerner, and Allscripts, while popular RCM software includes Athenahealth and NextGen. Other software solutions commonly used in healthcare include medical billing software, clinical decision support systems, and telemedicine platforms.
Why are custom healthcare solutions preferred over off-the-shelf solutions?
Custom healthcare solutions are preferred over off-the-shelf solutions because they can be tailored to meet the specific needs of a healthcare organization, which can lead to improved efficiency, productivity, and patient outcomes. Custom solutions can also provide greater flexibility and scalability than off-the-shelf solutions, and can be designed to integrate with existing systems and workflows. Finally, custom solutions offer greater control over data security and compliance, which is critical in the healthcare industry.