Highlights
350+
Healthcare IT Specialists
100+
HIT Products Developed
50+
Successful HIT Certifications
Whether you are a startup in the MedTech space looking to get FDA approval on a disruptive device; or a small/medium-sized organization aiming to go digital with business processes; or a world leader trying to outsource your IT needs to focus on growing your market share – we have you covered. We have in our repertoire, top-of-the-line medical product engineering, remote process automation (RPA), data management, business intelligence (BI), data analytics and professional services offerings.
Our team of consultants/business analysts drive requirements management
Solution specialists/architects drive the solution design and development
Employ Lean SDLC methodologies and usage of accelerators to reduce time-to-market
Prioritized Product/Release backlog to develop functional components, MVP, and overall solution
Acceptance criteria, Definition of Done and Go-Live as per the Release plan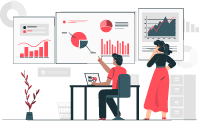 In-depth knowledge of regulatory and product compliance needs, e.g., MU, PPACA, ICD-10, FDA
Consulting team, comprising SMEs, keeps track of emerging regulatory trends
Gap analysis and recommendations for any updates required to the product/solution
Extensive knowledge of healthcare data standards – FHIR, DIRECT, CCDA
Thorough process fine-tuning and compliance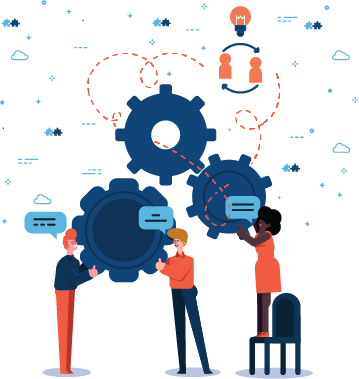 Solid skills in new product/solution development and sustenance
Experienced in a variety of technologies and flexible delivery models
Professional services for remote monitoring, sustenance, enhancements, and quick fixes
Strong engineering team for implementations, customizations, integrations, and support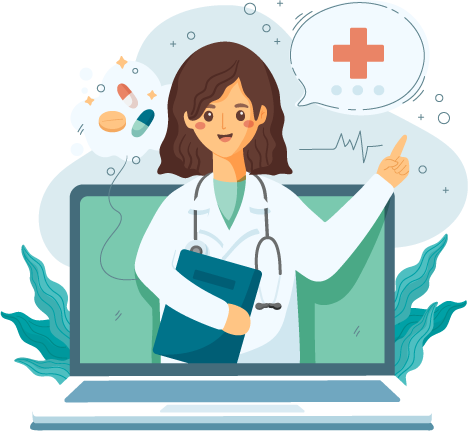 Expert SDETs on team to ensure optimal test coverage through V&V
Robust push for QA automation wherever feasible and ROI is evident
Performance testing using tools such as LoadRunner, WebLOAD, LoadNinja, JMeter
Security and vulnerability conformance to OWASP/OSSTMM/NIST/PTES/ISSAF standards
Regulatory testing to assess process workflow, technology, and data requirements for compliance
Interoperability testing to ensure secure information exchange between integrated applications/devices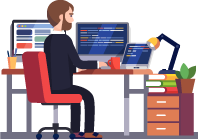 Extensive experience in application/device/workflow/data integration
Experienced team of integration/interoperability engineers
Thorough knowledge of standards such as FHIR/HL7, CCDA, QRDA, IHE, DICOM, X12 EDI
Experience working with integration engines like Mirth, Cloverleaf, Rhapsody, Iguana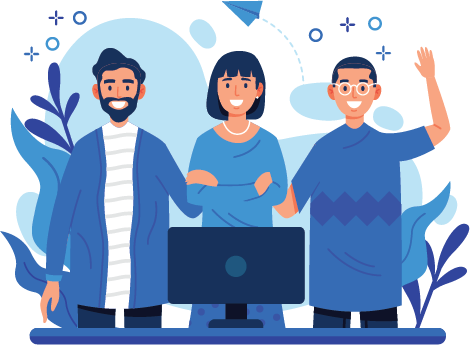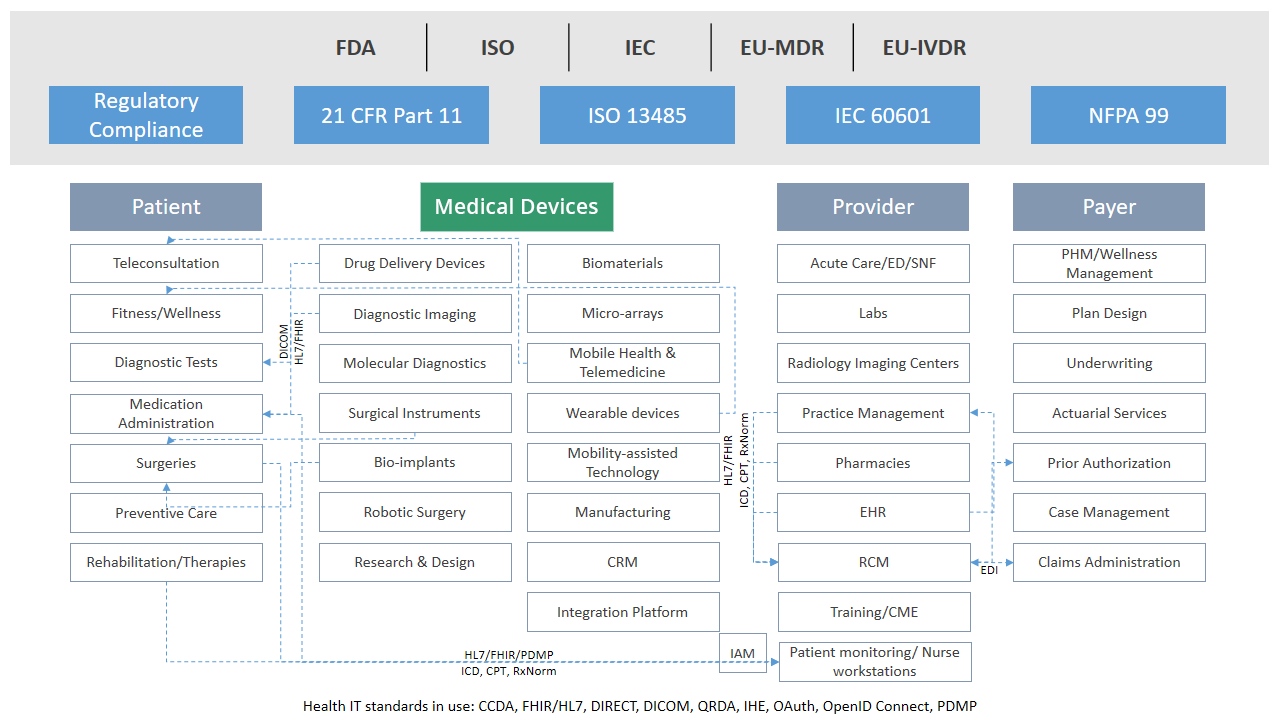 Let's Collaborate to Create
Let's Collaborate to
Create
Innovate
With seasoned expertise in medical device engineering services and regulatory compliances, we can arm you with the right solutions.
Connect with our experts to chalk out a roadmap for the same.
Worth Exploring
A glimpse of our industry expertise