The US healthcare payer environment has been subjected to waves of changes in the form of X12/7030, VBC, Virtual Care, Member Management, Evidence-based plan of care, AI-enabled recommendations, Interoperability & Patient Access rule, etc. The latest payer business models have members at the center while defining and executing business processes.
Even though payers were among early technology adopters within the US healthcare ecosystem, they are forced to make large-scale IT systems changes due to regulatory and technology changes in their environment. They can leverage all their data to improve care quality, lower premiums, drive better consumer health and eventually, better profitability. The Covid-19 pandemic has forced payers to rethink their IT strategies and be flexible for any unseen future events.
We help achieve your business goals via the optimal use of technology. Below are a few areas we excel in. We can also bring new ideas to the table.
We Can Help Accelerate Your Business
Integrate various sources for Clinical, Financial, Administrative, Member, Provider and operations data using standards such as FHIR, HL7, EDI
Aggregation, segregation, classification and management of data with BI, AI/ML, etc.
Deductive and predictive analysis of data for scientific decision-making
Meaningful presentation to enable quick business decisions using dashboards and self-service reporting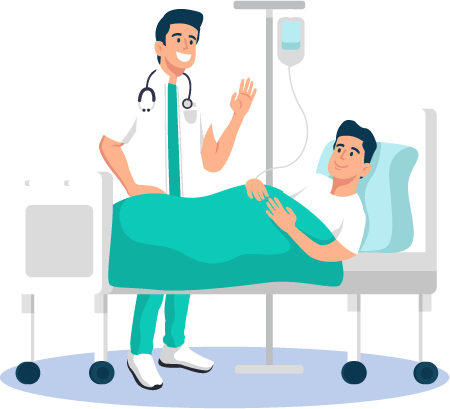 Support existing applications (even legacy ones - AS400, Delphi, VB etc.)
Document and reverse-engineer legacy solutions
Build wrapper applications to provide a modern user experience while maintaining the robust, time-tested back-end
Provide SLA-bound sunset support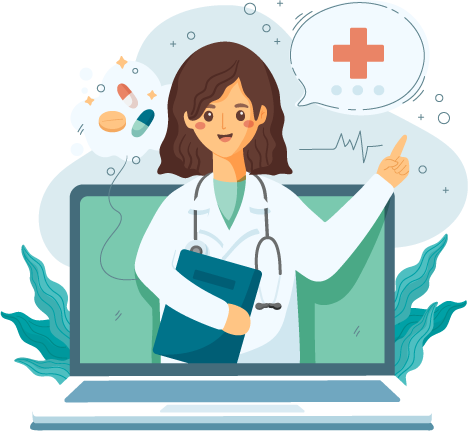 Architect, Design and Develop solutions using modern technologies
Technology migration of solutions
Migrate/Extend existing applications to cloud/mobile
Perform independent validation and verification of developed solutions
Uplift/Enhance User Experience of existing solutions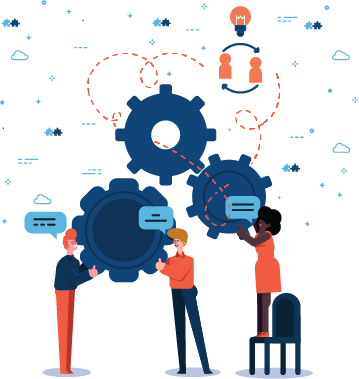 Identify, Stratify, Classify and Positively Impact the health of high-risk members through well designed population health management solutions
Successfully use and report Health Plan Performance measures
Manage your provider networks and contracts to maximize quality ratings and your bottom-line
Benchmark performance and identify instances of fraud, gaps in processes, which results in sour provider relationships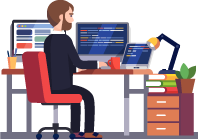 Increase consumer health awareness by integrating better with provider system
Ensure consumer participation in your outreach programs through professional CRM initiatives
Enhance your reach through mobile solutions and gain more consumer eyeballs to drive preventive measures
Listen better to your members by tracking their actions through 'Internet of Things' (IoT) enabled devices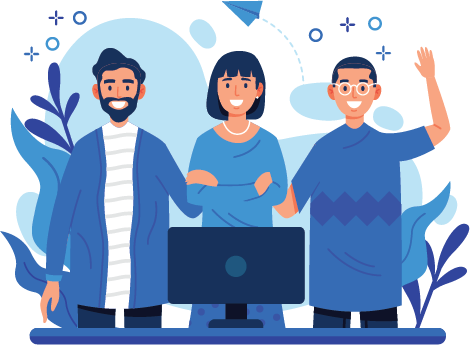 Experience Payer Ecosystem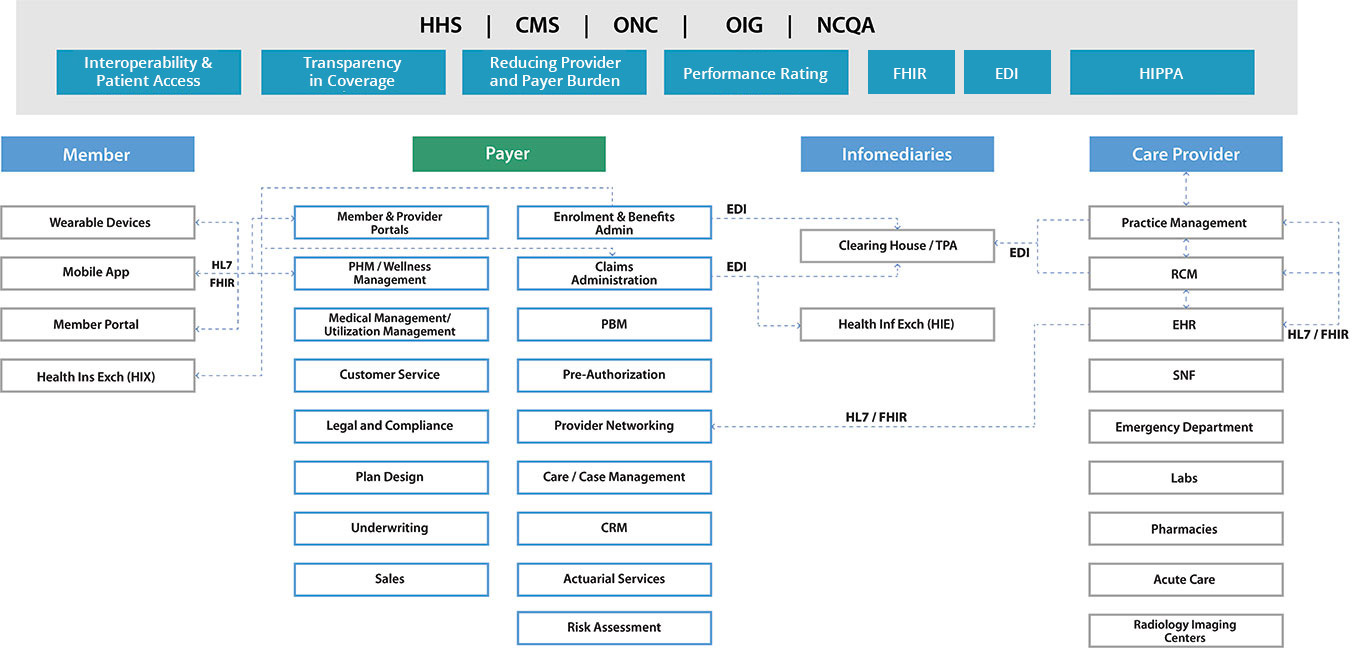 How We Stay Ahead of Competition
Healthcare Ecosystem Experience
We focus on US healthcare
Complete Transparency
Enabled by a culture of accountability and ownership
Tangible Quality
Showcased through metric-driven processes
Competent Healthcare IT Partner
Tactful health management solutions
Global Delivery
Model
Maximum value with risk diversification
Be it technology or regulation in the healthcare payer ecosystem, connect with us for expert opinions.
Improve your claim and care management through an expert technology partner.
Worth Exploring
A glimpse of our industry expertise