Highlights
Enhance Patient
Provider-Payer Communication
Embrace
Scalable Performance
As the healthcare market in the United States races towards patient centricity, there is a sea change that care providers, HIT vendors and Payers will witness in the next decade. With Effective patient-provider interactions and seamless access to patient health data as the cornerstone of CMS and ONC's vision
A Change is Coming!
At Nalashaa, we have over 10 years of experience in conceptualizing and configuring cloud hosting platforms. We aim to assist HIT developers, providers, and payer organizations in pursuing Value-Based care, healthcare interoperability, regulatory compliance, and improved care outcomes.
What's Causing the Migration (to cloud)?
Healthcare Data Security
Hyperscale cloud providers have mastered data security on the cloud. These cutting-edge platforms promise enterprise-grade security and dissipate risk for health application developers and consumers.
Advantage Unlocked
Scale enabled Singular focus of cloud providers on data security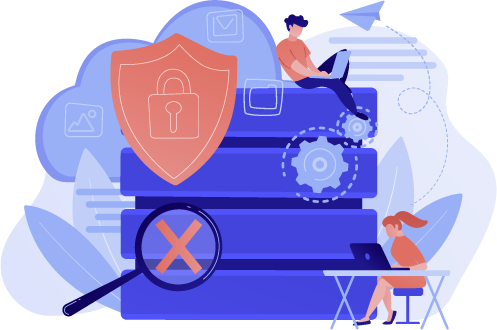 Interoperability, Eco-Systems and Marketplace
The cloud fosters integration of HIT systems, enabling an 'eco-system' of synergies. A well-connected healthcare ecosystem is ONC's vision too with the Interoperability and Patient Access Final Rule.
Advantage Unlocked
Seamless integration with third party applications for easier compliance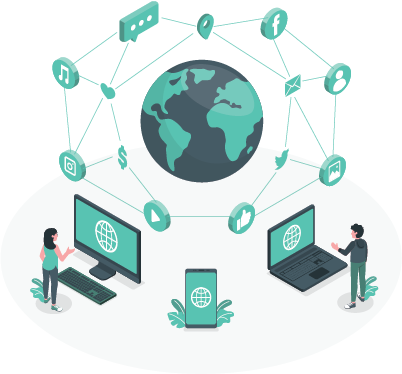 Cost Rationalization
Cloud enables provider and payer organizations to cut down on huge capital expenditure and minimize idle time cost. On demand scaling, reliability and availability without the overheads present a compelling use case for provider and payer organizations to lean towards the cloud way.
Advantage Unlocked
Flexibility, Scale, availability with predictable costs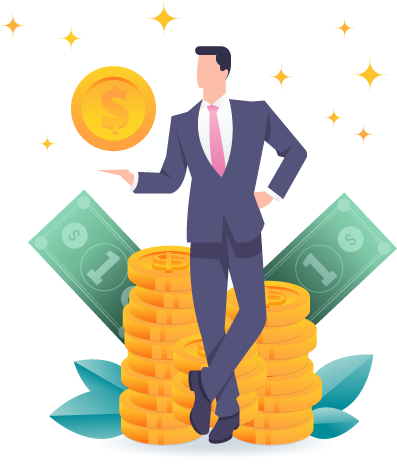 Performance
Cloud-based HIT systems can tap into an infinite pool of resources in exceptional times of need. Also, upgrades, deployments and activations can be performed at an incredible pace with minimal service disruption.
Advantage Unlocked
Speed, Minimized downtime for upgrades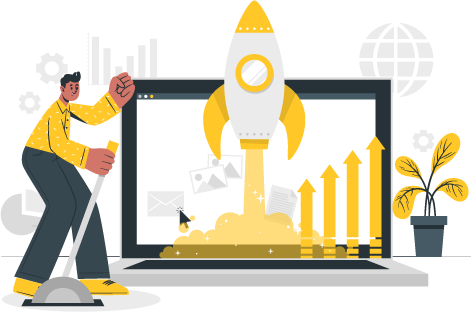 Living on the Cloud
Over the years we have deciphered the science of developing and deploying optimized healthcare solutions on popular global cloud computing platforms.
We can help you make right choices!
Cloud-Native Engineering
Connect all the dots to establish an interoperable ecosystem of healthcare IT systems. Align mobile and enterprise application development with the convenience of cloud hosting to tap into a wide variety of data streams for analytics, BI and AI/ML possibilities.
Cloud Application Migration
Tap into distributed performance irrespective of the stage of digital transformation you are in. Develop a robust and foolproof EHR, PMS and care coordination application migration strategy based on your business requirement.
Cloud Deployment & DevOps
Maximize returns from the symbiotic relationship between cloud engineering and DevOps. Take your healthcare products to market faster with quality-driven development and lightening-fast deployments.
Connected Intelligence
Develop 'new-age' healthcare solutions that bank on IoT, RFID and other wireless technology to explore preventive care, healthcare BI and location-based services. Make the transition towards a well-connected healthcare eco-system with actionable insights.
Why Choose Nalashaa as Your Cloud Partner?
Audience Sensibilities
Functional solutions that resonate well with your vision
Transparency
Execute ideas with sincere feedback and realistic goals.
Cloud Thinking
Tactics & strategies to scale your operations
Healthcare Standards
Explore the versatility of FHIR on the cloud
The clouds have cleared.
Lets sail!
Let's sail!
Explore the frontier of 'connected' healthcare confidently, with a competent technical partner.
We've got the ideas and the skill-set for the transformation you seek!
Worth Exploring
A glimpse of our industry expertise