Telehealth Video Conference Implementation for an Idaho-based EHR/EMR and CRM Applications Provider
The client is a cloud-based EHR systems provider specializing in behavioral health solutions and renowned for a complete analysis of the patient journey overseeing admission, intake, clinical care and billing, discharge and aftercare. Nalashaa helped the client to enhance its EHR system with a web and mobile-enabled Telehealth solution for greater patient and provider engagement.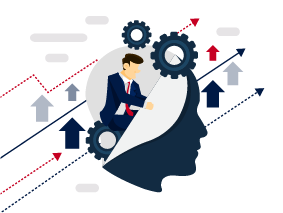 Client Challenge
The outbreak of the COVID-19 pandemic made appointment management difficult for therapists and psychiatrists to handle individual and group therapy sessions. The client sought to develop a robust solution to end the disarray in operations caused by the pandemic's social distancing needs. A telehealth solution capable of aligning patient needs with psychiatrists' expertise was the need of the hour. It would advance the client's EHR product versatility and help deploy personalized engagement, such as context-based conversations. The client's competitors had successfully integrated telehealth features into their EHR products. The increasing demand from therapists for video streaming functionality placed our development team under a time crunch, at the outset.
The significant challenges the telehealth solution would address:
The need for improved patient access and patient-provider engagement
Seamless access to therapy sessions without frustrating wait times
HIPAA compliance video conferencing standards
Solution
Nalashaa's solution team stepped up to the task, evaluating third-party tools to fulfil the client's requirements. Here's how our team executed the development and integration process:
Framework Integration: Twilio Telehealth was integrated with the existing appointment calendar module and customized. The integration process equipped the client EHR solution with real-time teleconferencing capabilities with High Definition (HD) audio and video communication. It allows up to fifty participants in every group therapy session, vastly improving provider-patient engagement quality.
Appointment Management: The seamless integration of the Telehealth features enabled the easy dispatch of meeting links to clients with a single mouse click (Windows/Mac) and mobile devices. Appointment reminders were enriched with meeting details. Such improvements enabled therapists and patients to manage schedule changes and no-shows effectively.
Telehealth Usage Reporting: The telehealth integration comprised of a custom report generation tool to capture session details for billing. Therapists can now track the following session details effortlessly:
Customer Details
Call Duration
Total Number of Participants
Total Cost
How We Made a Difference
Positive customer feedback
Increase in the number of clients subscribing for telehealth consultation
Single-click session access with browser/mobile app
Technology Stack
PHP
MySQL
React JS
REST APIs
JQuery
Worth Exploring
A glimpse of our industry expertise
Let's move to value-based care