From health records, to insurance claims, and prior authorization, payers witness a hoard of documents passing through their systems every day. The ultimate aim is to ensure member wellness while chasing operational efficiency by pushing the extent of automation.
Navigating through healthcare EDI is often challenging, however with the right services, integrating and managing EDI transactions would be trouble-free. Gear up your EDI with Nalashaa and experience seamless and secure data exchange.
Worried About Your Healthcare EDI?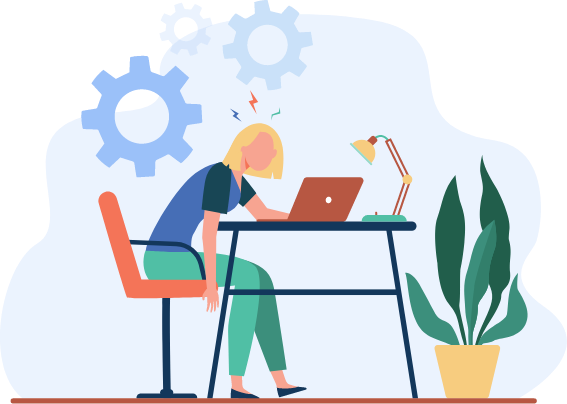 Updating and aligning systems with ever-evolving standards and compliance is complex and costly
Managing test data with scenarios, structural and/or syntactic validations is challenging and expensive
QA automation to manage updates, regression and the repercussions of transaction failure is laborious
Ensuring flexibility is tedious as business rules often change across insurers, geographies, and settings
Lack of resources and knowledge to execute improvements to the existing EDI systems
Increasing cost of managing EDI setup in trying to generate error-free transactions
Here's What You Can Do About It
Support & Enhancement
Maintain & run your legacy EDI systems to match latest standards
Build/Modernize
Rejuvenate your EDI solutions by taking them to the cloud
Automated Quality Assurance
Expand extent of automation & improve Quality Control coverage
Implement EDI VAN
Secure transactions via encryption & authorization verification
Build Flexibility
Non-programmatic configuration of custom validations for SNIP levels
Why Choose Us?
Our efficient healthcare IT experts have enabled over a billion successful EDI transactions. Apart from that, we promise
Business assessment to align solutions with your business goals
Healthcare compliance experts with in-depth industry knowledge
Attention to detail with cost-efficient Quality Control
End-to-end implementation with zero hand-holding
Single-stop shop for a variety of Healthcare IT services
Simplify your EDI management
Simplify your
EDI management
Learn about ways to
build, modernize and automate your EDI infrastructure

with a complementary assessment.
Worth Exploring
A glimpse of our industry expertise