EHR software development in the US healthcare ecosystem involves creating and maintaining electronic health record systems to digitize patient medical records, improve healthcare quality, and streamline clinical workflows.
This decade has been witness to the inception, evolution and demise of several EHRs. With many biting the dust, and a few others with a far-reaching vision making it, the rules of the game are changing. In the backdrop of VBC and Consumerism, Adam Smith's "Invisible Hand" will shape the market and EHR vendors will have differently positioned challenges to face. Besides innovation, efficiency in execution and reduced costs will determine the success of EHR vendors in this decade. So what are the forces defining the roadmap of EHR vendors?
Nature of Forces,
or was it forces of nature?
Regulatory
21st Century Cures Act
Patients over Paperwork
TEFCA
Information Blocking
Price Transparency
And anything from CMS' crystal ball
Providers
Usability to foster

Productivity

Not just

Insights

, corrective action

Intelligent

systems for better scores
Effortless

engagement

with patients
Summing up, Achieve more by doing less
Competition
Innovation to aid quality of care
Agile processes for shorter

Time to Market

Modern technologies for easier maintenance

Automation

to reduce effort
In short, Better, Faster, Cheaper
Ecosystem/Partners
Easy to talk to, a.k.a.

Interoperability

Fresh and classy, a.k.a. adoption/

appeal

Feel safe with, a.k.a. Security
Is always there, a.k.a. Cloud &

Mobile

Is of the same age a.k.a. No legacy stuff
Truly, a match made in heaven
Where you want to go,
depends on where you are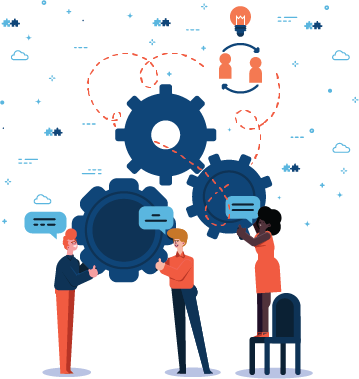 Build a new Solution
It takes a while to translate vision into a solution on account of many variables. Our experience with US healthcare clinical workflows, standards, regulations, revenue cycle and end-user personas cut down time to market by months.
Legacy Modernization
The first step to modernization is to learn the context and navigate the gallows of often undocumented code. The next one is to unlearn and apply creativity to be futuristic. Then come change management and migration without agitating end users. We cracked that puzzle!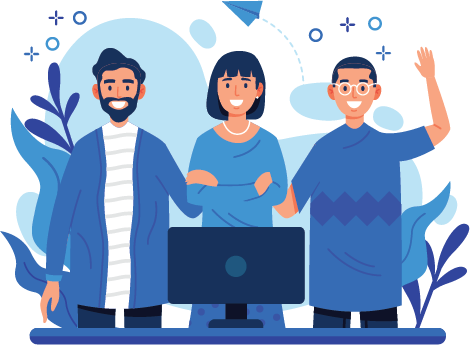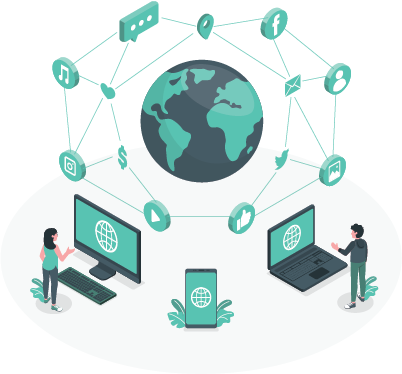 Embrace Interoperability
Plenty of guides exist for standards in US healthcare, none for achieving interoperability painlessly. Our experience with HL7, CCDA, FHIR, EDI, NCPDP, DICOM etc. help you connect with your ecosystem, in a scalable, low maintenance way.
Go Mobile
We are exceptionally good at designing and developing apps on iOS and Android platforms. With about a decade of experience with US healthcare providers and patient sensibilities, we know how to delight them on mobile and tabs.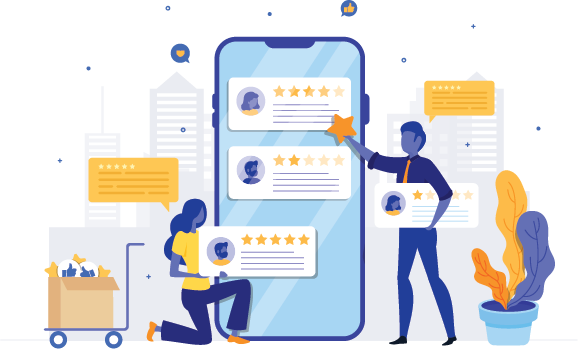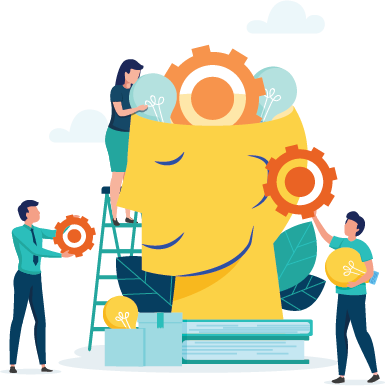 Infuse Intelligence
Have a healthcare solution with too much data and too little insights? Or all insights but no actions? We help you aggregate present and act on data, causing a corrective change as opposed to painting pretty dashboards.
Improve Engagement
Having trouble engaging providers/patients despite shiny technologies? Maybe tying them together or good packaging is missing. We help you follow your patients and cause tangible actions, in real-time, in an automated way.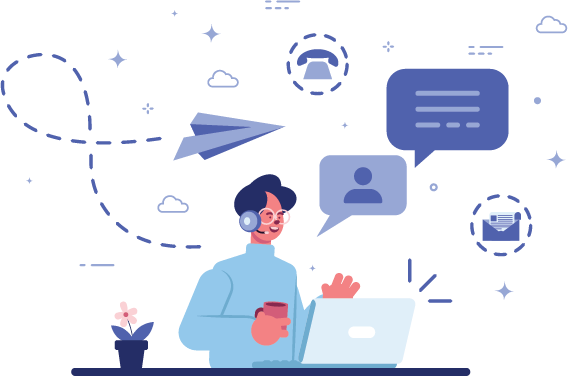 Here's how we help you
in this journey
We bring in a mix of traditional technologies, mobile, cloud, BI, AI and ML, all under one roof ensuring the convenience of superstores. Our Domain Experts, UX Designers and Project managers eliminate expensive process overheads and bring in speed. Globally distributed teams ensure all that, in an economically sweet way. Below are a few ways we could engage.
Still unsure? Share your challenges, we will find a solution
We have learnt the art of delivering quality with convenience. Let's do the same for you.