Highlights
Enhance Patient
Provider-Payer Communication
Embrace
Scalable Performance
As the healthcare market in the United States races towards patient centricity, there is a sea change that care providers, HIT vendors and Payers will witness in the next decade. With Effective patient-provider interactions and seamless access to patient health data as the cornerstone of CMS and ONC's vision
A Change is Coming!
At Nalashaa, we have over 10 years of experience in conceptualizing and configuring cloud hosting platforms. We aim to assist HIT developers, providers, and payer organizations in pursuing Value-Based care, healthcare interoperability, regulatory compliance, and improved care outcomes.
What's Causing the Migration (to cloud)?
Healthcare Data Security
Hyperscale cloud providers have mastered data security on the cloud. These cutting-edge platforms promise enterprise-grade security and dissipate risk for health application developers and consumers.
Advantage Unlocked
Scale enabled Singular focus of cloud providers on data security
Interoperability, Eco-Systems and Marketplace
The cloud fosters integration of HIT systems, enabling an 'eco-system' of synergies. A well-connected healthcare ecosystem is ONC's vision too with the Interoperability and Patient Access Final Rule.
Advantage Unlocked
Seamless integration with third party applications for easier compliance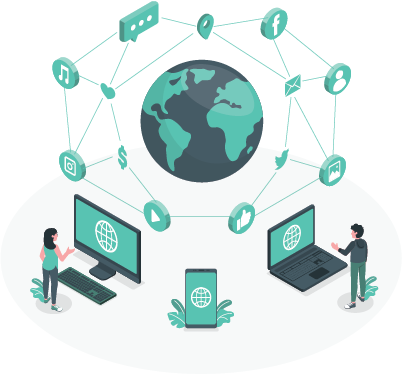 Cost Rationalization
Cloud enables provider and payer organizations to cut down on huge capital expenditure and minimize idle time cost. On demand scaling, reliability and availability without the overheads present a compelling use case for provider and payer organizations to lean towards the cloud way.
Advantage Unlocked
Flexibility, Scale, availability with predictable costs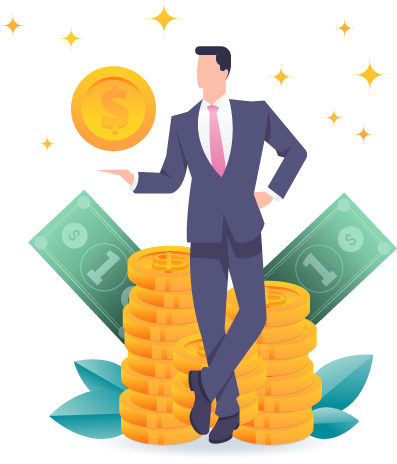 Performance
Cloud-based HIT systems can tap into an infinite pool of resources in exceptional times of need. Also, upgrades, deployments and activations can be performed at an incredible pace with minimal service disruption.
Advantage Unlocked
Speed, Minimized downtime for upgrades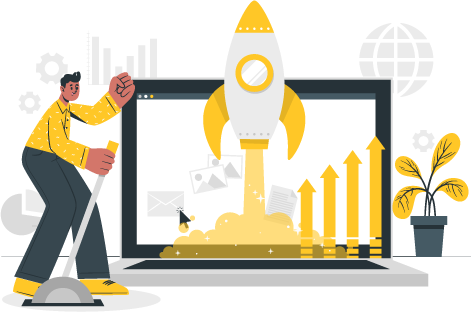 Living on the Cloud
Over the years we have deciphered the science of developing and deploying optimized healthcare solutions on popular global cloud computing platforms.
We can help you make right choices!



CDN
CDN, Traffic manager, Cross reginal load balancer
CloudFront, 53, Global Accelerator
Cloud CDN, Cloud DNS, Global Load Balancing
Compute, Web & API
App Service, Functions, Service Fabric, API Management
Elastic Beanstalk, Lambda, App Mesh, API Gateway
CApp Engine, Cloud Functions, Anthos Service Mesh, Apigee
Containers
Container service, AKS Container Registry, Container Instances
EC2 Container Service, ECS Kubernetes Container Registry, Farget
Cloud Run, GKE, Container Registry
Database
Azure SQL, Cosmos DB, Redis
RDS, DynamoDB, Elastic Cache
Cloud SQL, Cloud Spanner, Bigtable, Redis Enterprise cloud
DevOps
CodeBuild, CloudWatch, CloudDeploy, CloudCommit & CloudPipeline
Operations, Cloud Trace. Cloud Deployment Manager
Identity & Security Services
Azure AD, Azure Security Center, Key Vault, Active Directory, AD Ext Identity
IAM, Directory Service, Cognito, Secrets Manager
Cloud IAM, Security Command Center, Multi-factor Authentication
Management/Governance
Azure Billing/API, Monitor
EC2 Manager, Usage & Billing Report
Messaging
Queue storage, Service bus, Event Grid, SignalR
Simple Queue Service, Amazon EventBridge
Miscellaneous - AI/ML
ML.Net, Azure Machine Learning
AI Hub , AI Building blocks - sight
Miscellaneous - Anywhere connect service
Miscellaneous - Email
App Engine Mail and Queue
Migrate/Upgrade
Data Migration Assistant & Service, Azure Migrate
Database Migration Service
Google Storage Transfer Service, BigQuery DTS
Network
VPN, CDN, Express Route, Load Balancer, Application Gateway
VPC, Cloud Front, Route 53, Global Accelerator, Direct Connect
VPC, Cloud CDN & DNS, Network load balancing, Cloud Interconnect
Storage
Blob Storage, Managed Disks. Files, Cool tier, Archive access tier, Stor Simple, File Sync, Backup
Simple Storage Service (S3), Elastics Block Store, Elastics File System, S3 IA, S3 Glacier, Backup, Storage Gateway, DataSync
Cloud Storage, Persistent Disk, Local SSD, Filestore, Backup
Virtual Environments
Virtual Machines, Batch, VMware, CycleCloud
EC2 Instances, Batch, VMware, Parallel Clusters
Compute Engine, Batch, VMware service
Analytics
Synapse Analytics, Power BI Embedded, HDInsight, Data Share
RedShift, Lake Formation, EMR, Quick Sight, Kenesis Analytics
BigQuery, Dataproc, DataStudio Looker
Cloud-Native Engineering
Connect all the dots to establish an interoperable ecosystem of healthcare IT systems. Align mobile and enterprise application development with the convenience of cloud hosting to tap into a wide variety of data streams for analytics, BI and AI/ML possibilities.
Cloud Application Migration
Tap into distributed performance irrespective of the stage of digital transformation you are in. Develop a robust and foolproof EHR, PMS and care coordination application migration strategy based on your business requirement.
Cloud Deployment & DevOps
Maximize returns from the symbiotic relationship between cloud engineering and DevOps. Take your healthcare products to market faster with quality-driven development and lightening-fast deployments.
Connected Intelligence
Develop 'new-age' healthcare solutions that bank on IoT, RFID and other wireless technology to explore preventive care, healthcare BI and location-based services. Make the transition towards a well-connected healthcare eco-system with actionable insights.
Why Choose Nalashaa as Your Cloud Partner?
Audience Sensibilities
Functional solutions that resonate well with your vision
Transparency
Execute ideas with sincere feedback and realistic goals.
Cloud Thinking
Tactics & strategies to scale your operations
Healthcare Standards
Explore the versatility of FHIR on the cloud
The clouds have cleared. Lets sail!
The clouds have cleared. Let's sail!
Explore the frontier of 'connected' healthcare confidently, with a competent technical partner.
We've got the ideas and the skill-set for the transformation you seek!
Worth Exploring
A glimpse of our industry expertise