Test Automation of EHR for multi-user medical management system provider
To use QA resources more efficiently, a Hospice and palliative care EHR vendor based out of Louisiana required a robust test automation framework for end-to-end testing across releases.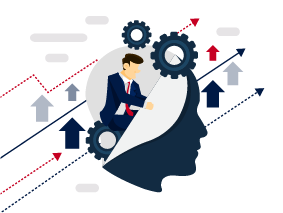 Client Challenge
The client's software aids the hospice and palliative care community in providing quality care to patients during the final stage of life. For each release they had to manually test the whole system, to ensure smooth functioning. The manual effort involved in end-to-end testing was costing a lot of time and money for them with unwarranted repetition of test cases. Even with absolute manual testing, the errors published were not comprehensive enough for troubleshooting. Creating different test suites from the library of test cases, based on the user-defined criteria and data, was proving to be cumbersome. In the absence of automated testing, the reports needed to be interpreted and bugs triaged to the team manually. Considering the challenges the client was facing, Nalashaa proposed test automation of EHR for productive business outcome with less cost.
Solutions
The growth rate of a business is closely associated with the efficient use of resources. Nalashaa proposed a system to reuse the existing test cases to avoid repetition and enable seamless utilization of test cases by the developers. To reduce manual effort entailing end-to-end testing, Nalashaa suggested using Selenium, replicating QA steps and create robust cross-browser test automation suites.
Nalashaa created a test automation framework using Selenium, where a web interface was provided to manage test cases allowing QA engineers to create test suites for different environments. QA managers can now schedule test runs specific to environments (QA, staging etc.). The solution not only provides comprehensive results with contextually relevant data, it also creates and triages tickets to the respective teams automatically. A notification is sent to all stakeholders with a link to the results report. The client was able to reduce dependency on the teams for test runs while enabling better accuracy, completeness of testing and informed troubleshooting.
Saved dollars spent of thousands of hours of manual testing every year
Improved accuracy and completeness in quality assurance
Automated notifications and reports enabled better governance and coordination
Worth Exploring
A glimpse of our industry expertise
Let's move to value based care