Technology uplift delivers commendable revenue boost for a healthcare billing system
A healthcare technology company providing EHR, Practice Management, and Medical Billing solutions used by multiple customers across states in the US needed their archaic system to be updated and wanted to be on the latest technology. One of the primary objective was to automate claim submission, re-submissions and enhance claim tracking.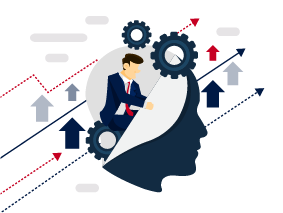 Client Challenge
A legacy system (AS400) had a primitive interface for manual claim entry and accepted .csv/.txt files for batch submissions. With time, the system had become patchy, and after the HMO transition in October '15, the system was facing data consistency challenges
Solutions
The system was migrated to the .Net platform with additional process workflows boosting the billing process efficiency. Nalashaa's extensive healthcare billing expertise enabled the team to do-it-right the first time and resulted in a delivery in just 5 months. Revenue boost of 23% from a legacy system to an express billing system built with robust EDI capabilities in stipulated time.
Boosted billing process efficiency
Technology Stack
AS400
Net MVC
C-Tree SQL
SQL Server 2014
Worth Exploring
A glimpse of our industry expertise
Let's move to value based care