US healthcare takes a while to embrace changes. But when it does, a few existing players are toppled from the market. The current transition to Value Based Care (VBC) is a wave that could have similar repercussions for those RCM solution providers that fail to adapt. Those that will survive will need to focus on the user experience they offer, automation of low value-adding activities, modern technologies that are faster, and data-derived intelligence that guides workflows – All that at lower costs! That is going to be the focus of all business leaders that see it coming.
Mere automation isn't the answer. With the right processes, it would make them faster for better results.
With inefficient processes, it'll do the same, just yield terrible results, faster
Challenges to Overcome
If RCM excellence is your goal, gear up to overcome the following hurdles
Maintenance Nightmare
Legacy billing systems delaying enhancements
Linear Labor Costs
More billers and AR staff required for every new customer
Poor User Experience
Multiple clicks and data entry/push which wear the RCM staff down
Lack of Scalability
Single biller solutions that choke under large scale operations
Evolving Regulations
Business models and regulations requiring systemic changes
Lost Revenues
Recoverable revenue lost, due to the lack of enough hands on deck
Flying Blind
Lack of cognitive intelligence resulting in hunch-based decisions
Rising Training Overheads
Staff attrition and recurring errors, which spike overhead costs
Avenues to Overcome These Challenges
There are multiple opportunities that come with RCM solutions, that capitalize on modern technologies. Below are areas where we can make headway for providers and payers.
Pre-registration & Check-in
Establish seamless and convenient patient onboarding without the need for clinican intervention
Eligibility
Authorizations 
Patient Demographics Entry
Patient allocation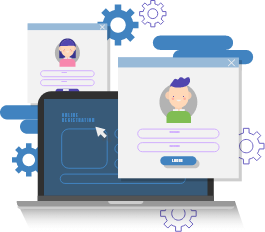 Billing
Unlock new levels of accuracy and efficiency billing by eliminating process redundancies
Medical Coding
Charge Entry
Electronic Claims Submission
COB
Patient Billing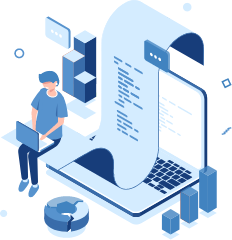 AR Management
Reign in revenue leakage with faultless outstanding receivables tracking and denial management
Cash Posting
Follow-ups
Statement Management
Denials & Appeals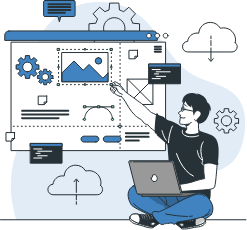 Analytics & Process Improvement
Achieve significantly lower denial rates with tactful touchpoints and process streamlining
Clean Claim Rate
AR Days
Denial Rate
Denial Resolution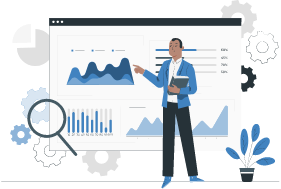 How Do We Help You Achieve These?
There is no silver bullet when it comes to RCM. These challenges have scaled up with time, it will take efforts to get past those as well. Here, however, are ways in which we can help you dismantle your problems to help you progress again.
Technology modernization of existing solutions to ease maintenance and introduce flexibility and speed 
Redefine & Uplift the User Experience while reengineering existing RCM workflows for better productivity 
Data engineering for accurate integration, better data governance and intuitive dashboards using self-service BI 
Build unintrusive surface solutions for automated orchestration of billing workflows
Agile response to changing rules, business models, regulations through a reconfiguration of the systems
Before we enhance your RCM solution with modern technologies for a competitive future, we would like to understand you.
Dropping us a line would be a great way to start!
Worth Exploring
A glimpse of our industry expertise