Order Management System for a Global Pediatric Orthoses Manufacturer
A US based manufacturer of paediatric orthoses wanted to streamline its ordering process. The intent was to ease accelerated, error-free orders from the customers and integrated those with the manufacturing unit by developing a responsive Order Management System.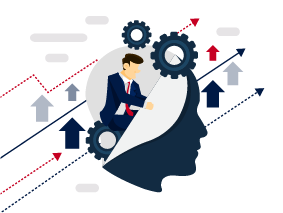 Client Requirement
For the client, the product ordering mechanism was done manually making it cumbersome for the provider/practitioner to place orders for braces for their patients. Owing to the manual process, the orders were prone to errors on account of omissions, lack of legibility and other such conceivable reasons. Therefore, the client needed to build a reliable and responsive Order Management System, which allows practitioners to electronically manage order placement until fulfilment. This system needed to be integrated with existing systems of the client for downstream processing of orders.
Solution
Nalashaa team developed an Order Management System and provided user-friendly features to help practitioners order products. The team also developed a solution to fetch information from the OMS to their existing Order Processing Application. The system allows order-tracking by practitioners, using the order IDs, company name and tracking URL. The features provided in CascadeScans, which is a medium to allow practitioners to upload scanned files and other relevant documents is developed as a built-in feature in the new Order Management System.
Digital order submission reduced order errors while eliminating manual effort spent on order entry by Client's staff
Seamless integration between order management system and Order processing system
Reduced number of support queries for order tracking as it is made available online, thus improving customer service while reducing support investments
Technology Stack
Angular 5
ASP.net
SQL Server/MySQL
AWS/Azure
Worth Exploring
A glimpse of our industry expertise
Let's move to value based care