MU3 certification for a US based Healthcare IT Company
A US based Healthcare IT Company providing EHR, PMS, RCM and E-Prescribing solutions to over 3000 ambulatory clinics based in and around Puerto Rico, sought 2015 Edition certification for their EHR in order to help healthcare providers for MIPS.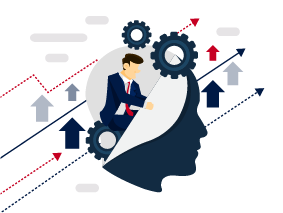 Client Challenge
The EHR used by the client had the front end implemented in legacy technologies. The absence of elaborate product documentation was negatively affecting training and troubleshooting, draining time and money. Lack of a staging environment to test measures like e-prescribing and AMC which are required for MU3 certification, lead to risk of GA failures and support nightmares. The existing implementation of client's existing direct server was preventing the exchange of messages between providers, affecting performance on many crucial MU3 measures like Secure Messaging, AMC etc.
Solutions
The team analyzed client's EHR solution to mend the gap between MU2 and MU3 criteria and worked towards the implementation. The team documented the functional and technical aspects of product implementation for business users as well as the technical team. Subject matter experts from Nalashaa led the team through the certification, eliminating any dependencies on the client teams. To enable successful secure messaging, Nalashaa team set up a new direct server without leveraging a 3rd party solution. As required by MU3 certification, the team ensured interoperability of the existing system through a scalable FHIR implementation. Today, 3rd party solutions can seamlessly integrate with it without any handholding from the client teams. The team collaborated and coordinated with two different proctors during the certification and successfully achieved it.
Successful MU3 certification without ANY involvement from the client
In-house implementation of Direct messaging and FHIR eliminating 3rd party dependencies
Zero hiccups in certification despite the proctor being changed mid-way
Technology Stack
WPF (E H R) and Angular JS ( Patient Portal)
ASP.Net MVC 5
DevExpress Control
SQL Server 2016 Express
Azure Webapps
Azure SQL databases
Worth Exploring
A glimpse of our industry expertise
Let's move to value based care