MU2 feature development for a Behavioral Health EHR System
One of the largest providers of Health technology products used by over 500 customers across over 42 states in the US required new feature development (eMAR, CPOE, eRx etc.) for MU2 requirements and enhancements of certain others such as Scheduling, registration etc.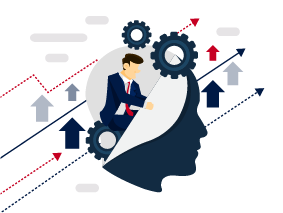 Client Challenge
New feature development for MU 2 certification, enhancement of modules was the primary need. Integration with third party solutions was challenging as there was limited in- house knowledge of those systems and the standards involved. Existing application was on MS Dynamics so, expertise in this area was also vital.
Solutions
Nalashaa technical and domain experts ensured quick integration with HealthVault HIE, Dr. First e-prescription, Mediplus (education), Labs etc. Nalashaa supported the customer through the entire cycle till implementation and got the product certified for Inpatient as well as Ambulatory settings from Drummond.
Seamless integration with third party solutions
Technology Stack
MS Dynamics CRM 2013
Visual Studio 2013
typescript
Knockout.js
In Rule
less CSS
Worth Exploring
A glimpse of our industry expertise
Let's move to value based care