MU2 certified and HL7 integrated inpatient information management system
Our client is a large patient care and management system provider using strong platform components, integrated solutions and open, flexible technology for quick enhancements. They required a MU certified inpatient information management system allowing for medication infusion orders, dose conversions and managing laboratory reports.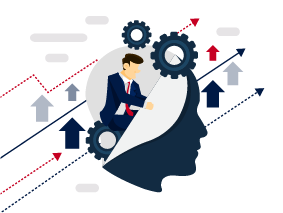 Client Challenge
The client required to meet the MU2 requirements for an EHR catering to inpatient as well as ambulatory settings for behavioral health needed enhancements such as CPOE, eMAR, eRx, Patient portal, secure messaging, Medication infusion, CCDA exchange, QRDA and more. Alongside, billing, registration also required an uplift.
Solutions
Nalashaa team helped the client to meet the Mu2 requirements and prior experience with 3rd party products ensured quick integration with HealthVault HIE, Dr. First e-prescription, Mediplus (education), Labs etc. The beta sites were also supported during implementation phase, and the team supported the complete certification process.
Meaningful Use Stage 2 Certified EHR
Seamless third party integration
Enhanced ambulatory settings
Technology Stack
MS Dynamics CR 2013
Knockout.js
Typescript
Visual Studio 2013
BizTalk
Mirth
Less CSS
Worth Exploring
A glimpse of our industry expertise
Let's move to value based care