Introduction
A pioneer in EHR and Practice Management Software, serving over 7000+ healthcare practices nationwide, approached Nalashaa with a vision to streamline and automate their EHR billing module to drive operational efficiency and reduce administrative burdens.  Recognizing the massive potential of this collaboration, Nalashaa took on the challenge of designing an intuitive interface to seamlessly handle patient payments through multiple payment channels while empowering healthcare providers to focus on what truly matters - their patients. 
The Payment Maze & of Age-Old Hurdles 
The customer's payment process relied heavily on human intervention, necessitating manual entry of transactional data into the ledger for every POS card reader payment received at a health facility. On top of that, their billing module's email feature was limited to sending mere payment reminders to patients, lacking any advanced functionality. 
To add to this, a patient had to visit the clinic
to complete outstanding dues if any.
Looking for a cutting-edge solution, the customer sought innovation that would leverage healthcare workflow automation and healthcare payment automation to streamline their processes.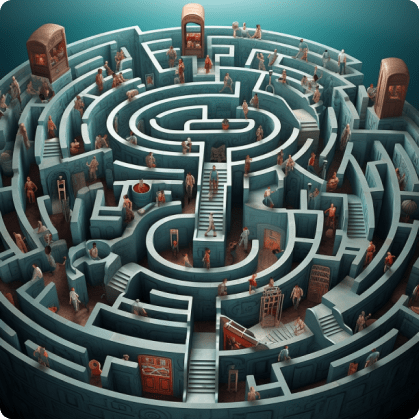 Identifying accessible payment channels for convenience

Devising mechanisms to reduce patient and provider efforts in the payment process

Introducing a new payment channel on the patient portal for seamless payments
For payments through POS Card Reader, a user-friendly interface was created within the PMS. The interface required an API key, an API key pin and a device ID for a successful integration of the PMS module with the device and the USAepay system to permit API calls. This empowered the billing department to configure devices in couple of minutes and test the same eliminating manual. overhead needed to connect the devices to PMS desktop apps.
The billing desk had to simply select the services for a patient record and choose "Credit Card Payment" to initiate a transaction through the configured device. Once initiated, the interface signaled the POS device to read card details and process payments. Successful transactions displayed a completion message. The interface also offered options to nullify transactions or process refunds, updating the USAepay system accordingly.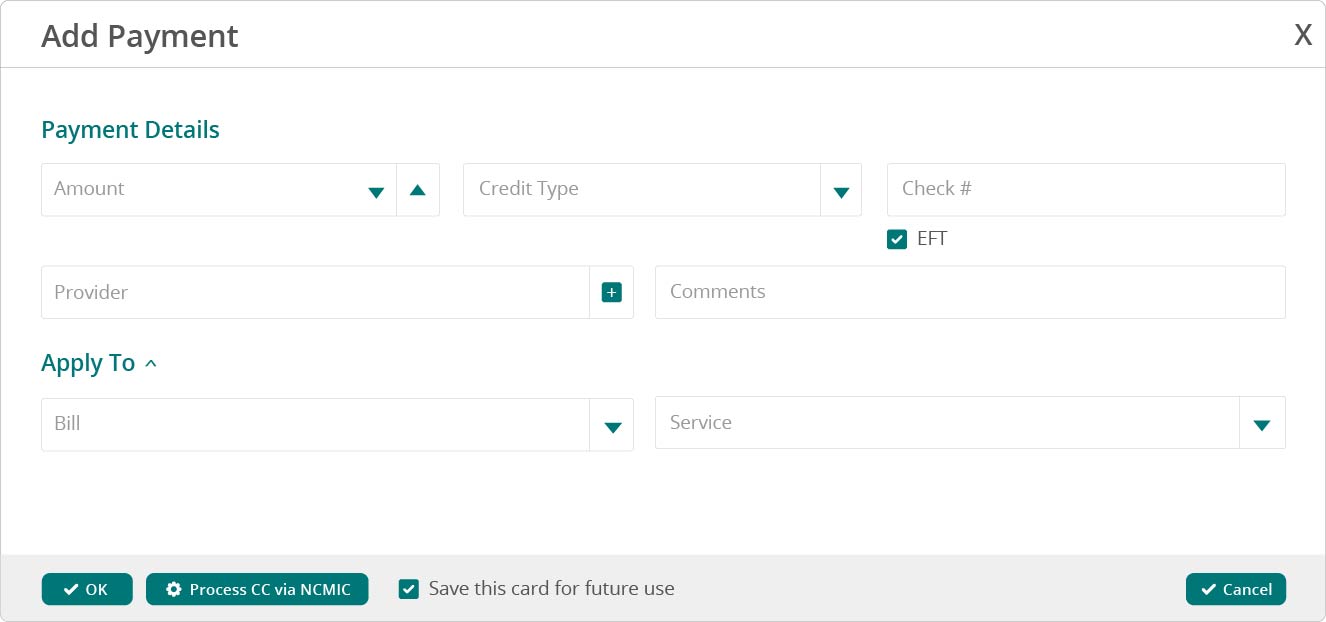 Payment via Email and Patient Portal 
With a single click in the EHR module, a secure payment link gets generated to the concerned patient that includes identity validation. On successful validation, the link then redirects to a secure payment gateway portal to complete the transaction. The same setup was enabled on the Patient Portal as well.  
Our Solution Highlights
1
Implementing security controls such as data masking and data encryption on sensitive transactional data to adhere to data integrity requirements.
2
The ability to integrate a device with PMS, test the configuration and process a transaction, all in less than a couple of minutes.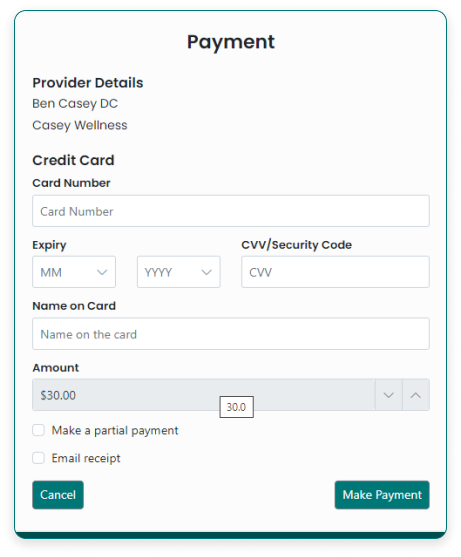 Payment via Email and Patient Portal 

Fully automated billing system with zero human intervention

Eliminated manual overhead to configure card readers with PMS system 

Patient-friendly partial payments remotely/in person with secure card details
Let's move to value based care
Worth Exploring
A glimpse of our industry expertise