Exponential sales growth using data visualization for an IT company
An Australian authority in Unified Communications and cloud technologies was looking to boost its sales by analyzing their data using data visualizations and derive actionable insights from it.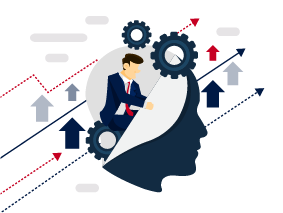 Client Challenge
The client had a command line tool that extracted data from Reckon Accounts® into an MS Excel spreadsheet. This meant a tedious exercise involving 2-3 business days every month to sanitize the data, make it usable and then present it through pivot tables and charts. The data was used to track the sales performance of regional sales team. While MS Excel is an excellent tool for most basic stuff, it isn't powerful enough to slice and dice the data and derive insights. Given the importance of the data, quick turnaround was expected by the executive team. That meant stretched hours for the IT team, every cycle, every month.
Solutions
Nalashaa team proposed a simple but powerful solution to address the situation. The data from Reckon Accounts® was extracted using CData SSIS component. Validations and data manipulations were built into SSIS to ensure accuracy of the data pumped into the data warehouse. Multi-dimensional analytics capabilities were built powering business KPIs to show the holistic view of commission report with slicers for sales representatives. Using Microsoft Power BI, end users now can create their own reports, analyze the data, with meaningful visualizations in real-time to comprehend business results better. The entire sales cycle is enhanced with features to track purchase orders and identify need for interventions. The team implemented advanced search features and elaborate cash flow views enabling accurate planning and management.
Complete visibility of sales process from orders to commissions
Meaningful Visualization in real time eliminating 'monthly' reporting needs
Efficient and effective sales processes as interventions are made in real-time
Technology Stack
SQL Server 2012
Power BI
SSIS
Worth Exploring
A glimpse of our industry expertise
Let's move to value based care