EHR Enhancement for a New Jersey-based Health IT Solution Provider
The client is a chiropractic EHR, billing, and practice management software provider with an enormous presence in the United States. Over 7000 chiropractic, physical therapy, and medical facilities throughout the country use the client's healthcare IT solutions. The client sought to ease statement creation and bill generation by facilitating custom report creation. It would save time and improve the accuracy of reporting.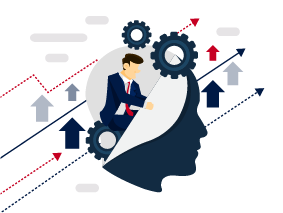 The Challenge
The EHR platform was developed using an efficient but legacy back end. To introduce custom report generation and scheduled e-mail campaigns, it required intelligent programming tweaks. The development process needed interventions and realignment of the file system in which patient records were stored. Scheduled dispatch of statements through e-mail would also require modifications to the Users Interface (UI) and navigation.
An Outline of the Challenges
Overhauling the File System
Introducing e-mail scheduling workflows
Integrating report customization features
Solution
The client chose Nalashaa to ramp up their EHR system with seamless statement generation and dispatch. The functionalities that we introduced are as follow:
'Drag-and-Drop'-Based Template Creation: End Users were equipped with the ability to customize their reporting templates. The 'drag-and-drop' functionality allowed them to introduce columns, create tables, adding headers, footers, filters and more. The functionality to customize, store and modify the template enabled users to export statements based on date range and treatment history.
E-mail Scheduling: A calendar-based scheduler allowed clinicians and billing teams to determine a future date to dispatch statements and outstanding amount notifications to designated patients. The scheduler helped vastly reduce the dispatch overheads with statements for 30-day cycles. We reduced the time from two months to less than two weeks.
Accounts Receivable Notifications: The system enabled notification of clinicians about the amount due from the patients. These notifications helped care facilities orchestrate the dispatch of statements based on financial priorities.
Benefits
Efficient Account Receivable Notifications
Automated Statement generation
Scheduled E-mails
How We Made a Difference
Technology Stack
.NET and desktop Applications
SMPT E-mail Protocols
SQL
Windows Task Scheduler
Amyuni PDF converter
Worth Exploring
A glimpse of our industry expertise
Let's move to value based care