Dynamic documentation through web forms to better user experience
The largest providers of HIT products used by over 500 customers across the US wanted to replace Microsoft Word based forms used by their providers with Dynamic Web-Forms for better customization and to make them platform agnostic. Dynamic web forms would offer data consistency, better user experience and compatibility across platforms.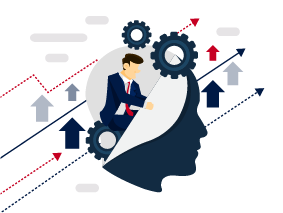 Client Challenge
Microsoft Word based forms faced formatting concerns when the OS updated, so it was imperative to remove local OS dependencies. Also all browsers did not allow MS Word forms to open up, which was a concern. Another major challenge was merging the patient assessment data with relational database structure as the data captured through forms were not in discrete form resulting in multiple sources of information. Versioning and audit was proving to be a challenge as well.
Solutions
Nalashaa team worked with the client to create the capability and integrate with the existing EHR. This Java based Dynamic Web-Forms engine improved stability and data consistency as information captured through these forms is merged with patient data in EHR becoming a single source of information. Now most of the templates are available out of the box, while allowing easy creation of new custom templates.
Improved Data Consistency
Compatibility across Platforms
Technology Stack
Java 8
RESTful web services
Angular JS 1.0
AS400
Worth Exploring
A glimpse of our industry expertise
Let's move to value based care