Development of Payment Processors on AS400 for Fitness Club Solution Provider
One of the largest end-to-end solution provider for gyms and fitness clubs across North America and Europe required building a solution that allows multiple payment processors on AS400 to interact with the system for automated processing.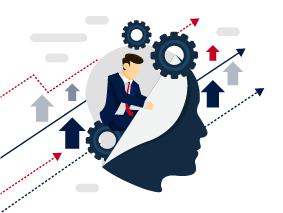 Client Challenge
The client had the billing system developed on IBM AS400 servers and wanted to build a new system which would allow multiple payment processors such as Chase, First Data, Vantiv, BBVA etc., interact with it and automate processing. The new system was expected to consider the specifications of each payment processor with respect to the country of operation, handle scale, be extensible to other payment processors and allow for changes in future.
Solutions
Nalashaa's expertise in the domain equipped the client with an Integrated Language Environment (ILE) RPG and CL programming solution using Transaction Processing Engine (TPE), which allows customizable modularized components for templating. Apart from facilitating addition of payment processor with minimal programming facilitating future changes in the formats with ease, Nalashaa also helped the client certify with each payment processor. Our team was vigilant to thoroughly test the developed solution to meet client objectives.
Certified Payment Processor
Customizable Modularized Components
Easy integration/changes in future
Technology Stack
RPG 400
RPGLE
ILE CL
ILE RPG
SQLRPGLE
Let's move to value based care