Data Analytics for an Energy Generation and Base Material Industry Supplier
A Global-leading supplier for energy generation and base material industries was looking to empower its staff with data analytics to enable decision making using concrete evidence supported by data from diverse sources.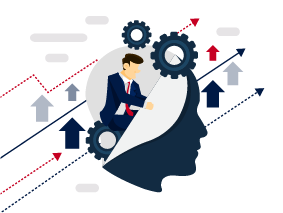 Client Challenge
The client had a substantial customer base across multiple continents, but in the absence of precise data points they needed a way to maximize the success rate of sales team. Large amount of data related to greenhouse gas, pollutants, energy efficiency etc. is made available by various governing agencies like Environmental Protection Agency (EPA) and Energy Information Administration (EIA). In addition there were other data sources that were internal to the client which presented a wealth of information, if used wisely. Enormous data from these different sources changes and grows with time, not only in size but also in terms of structure. The intent was to use this data in conjunction with that in the Microsoft Dynamics CRM system to improve sales effectiveness.
Solutions
Armed with information, the sales outreach programs can be designed to target the relevant population with suitable offerings. Nalashaa designed and built a solution ground up with an infrastructure that allows this data to bring about precision in sales. Analyzing this data and identifying key linkages to factor the unique combination was a challenging task. Different data models were created based on schema bound views, using a mix of both internal and external data sources. Analytics was built upon Cubes, which were then exposed in Microsoft Power BI for insightful dashboards covering a gamut of metrics for precise targetting and KPIs for operations & executive management, thus eliminating the need to squint at Excel sheets and emails.
Focused reports that identifies potential prospects
KPI dashboards for sales, operations and executive management
Improved precision in sales outreach programs
Technology Stack
SQL Server 2012
Power BI
SSIS
Worth Exploring
A glimpse of our industry expertise
Let's move to value based care