CMS 1500 forms are used in claim reimbursements for the healthcare services rendered to patients. This is the only form accepted for processing reimbursement by Medicare and Medicaid. A distinguished software developer of EHR and Practice Management System with a network of over 7000+ practices worldwide, needed Nalashaa's assistance to make this critical feature available on the cloud version of its EHR.  
What was the business need?     
The existing setup required the practices to print patient-related claim information directly onto CMS 1500 sheets. With migration to cloud, the client wanted to replicate the CMS 1500 printing functionality and additionally enable EDI capabilities with concerned payer systems.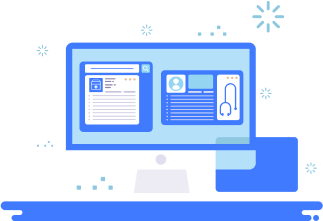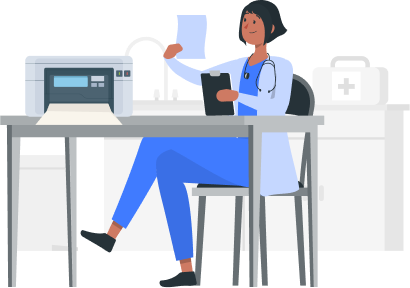 What was done?     
Print with an image:This brings up the CMS 1500 form template and with a click of a button, the patient information appears on respective text boxes. A print command prints the entire image onto a blank sheet. This is beneficial in cases where the Payer may not be authorized to accept reimbursement claim forms electronically.
Print without an image:In this approach, patient information for the claimant is directly printed onto a CMS 1500 paper form loaded into the printer tray. 
Electronic submission:To offer user control and freedom to providers to decide the best approach to submit claim forms.  
These multifaceted options empower providers to adapt and choose the most suitable method for claim submission, ensuring efficiency and resourcefulness. 
Highlights
The team of developers had to ensure claim related information was printed accurately onto the right text boxes on the claims form. To achieve this precision, they had to review the code for CMS 1500, use libraries and identify those fields that could be bound to their respective values onto the standard, eliminating any margin or text alignment issues.   
User friendly interface
Users can print CMS1500 forms with images, without images and can process claims electronically.  
 Error prevention
Shows preview before printing to avoid errors.   
Extends reach
Supports payers who are not authorized to process claims electronically. 
Worth Exploring
A glimpse of our industry expertise
Let's Move to Value Based Care