Cloud based Patient Portal for a Healthcare Company in the US
A US based healthcare company was looking for a cloud based patient portal, with the ability to work with web based EHRs.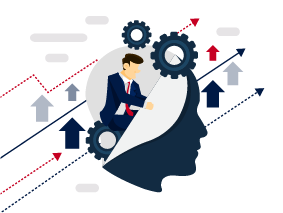 Client Requirement
The client needed a cloud based patient portal built from scratch with Meaningful Use Stage 3 standards, which connects not to a cloud based EHR but to individual client setups of a desktop based application. The patient portal was also expected to be ready and easy to connect with cloud based EHRs with different setups without any development changes to the patient portal.
Solution
Nalashaa had experience building robust patient portals and came up with a very institutive and easy to use application, which also complies with WCAG standards. During the architecture design phase, Nalashaa's architecture team identified the FHIR standards to be used to connect each of these on premise application from the cloud, which was a Meaningful Use Stage 3 standard. This gave the Patient Portal the advantage of connecting to the current setup of the desktop application with the opportunity to connect to any FHIR standard certified EHR. The Patient Portal also had a Scheduler that allowed viewing the available time slots at the practice/clinic of choice and requesting an appointment via an email, which was built internally in the patient portal that can be viewed by the practice/Clinic to process it further.
Intuitive and Robust patient portal
Dynamic connecting ability and secure communication
Highly Secure Azure implementation
Technology Stack
ASP .Net
SQL Server 2014
Angular JS 1.6.x
Worth Exploring
A glimpse of our industry expertise
Let's move to value based care