Advanced Solution Enhancing Hospice & Palliative Management
Our client, one of the largest providers of Health technology products (based out of New Orleans) used by hospice and palliative care settings in the US required an EHR to be designed and developed. The EHR encompassed areas in hospice and palliative care facilities such as care coordination, referrals & admissions, billing, bereavement management etc.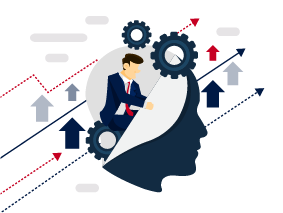 Client Challenge
The customer wanted to migrate its legacy solution (on Delphi) to newer technologies and add new features. The solution facilitated care coordination covering areas such as admissions, referrals, billing, HETS, care planning, bereavement management etc. The new solution was also required to be functional on mobile platforms keeping with the times.
Solutions
Nalashaa implemented a complete EHR system with the required features specific to hospice and palliative care. Having worked with many 3rd party products eased the effort required to integrate with Pharmacies, PBMs, Labs, DME providers etc. Nalashaa team developed a custom testing framework for test automation using Selenium which significantly reduced QA effort during development and continues to do so for subsequent releases.
Efficient Document Management
Enhanced Care Coordination
Technology Stack
EJB 3.0
Hibernate 4.1
JPA 2.0
Postgress 9.2
JUnit
Selinium
Google Web Toolkit 2.5
Worth Exploring
A glimpse of our industry expertise
Let's move to value based care