Client Intro
Michael and his team work in a healthcare tech giant on the east coast of the USA that leverages data and technology to improve cancer care.
Their organization offers a wide range of solutions from EHR, to RCM and practice management systems on mobile and web. These systems are largely used across community oncology, life sciences, hospital, and health systems.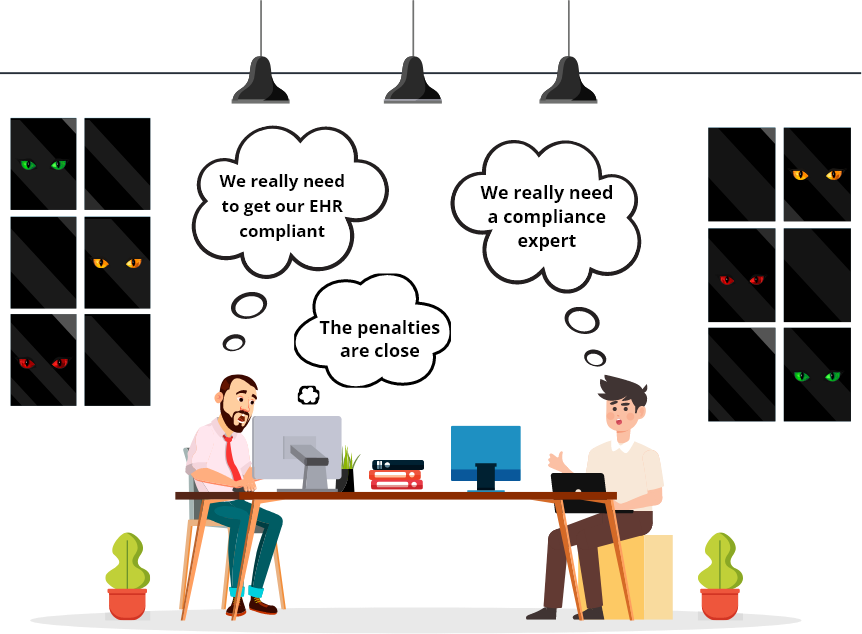 The Hurdles to Overcome
Michael had an immediate regulatory need to certify their EHR with Cures Act mandate. It required HIT vendors like Michael's company to comply with a string of requirements with the added pressure of fast-approaching deadlines. Overshooting these deadlines could result in penalties of 1 million dollars per violation. This penalty was proposed by the Office of the Inspector General (OIG).
Their EHR was certified with the 2015 edition of Meaningful Use and were aiming to achieve Cures Act certification. While the central theme was to enable clinical data exchange via FHIR R4 standard APIs, they also sought to embrace the FHIR interoperability standard for their entire data set.
Now Michael and his team were given the task of finding an EHR software certification expert who could resolve this issue. They came across some publications from Nalashaa and were impressed by Nalashaa's expertise and experience.
The Team Huddles for the Solution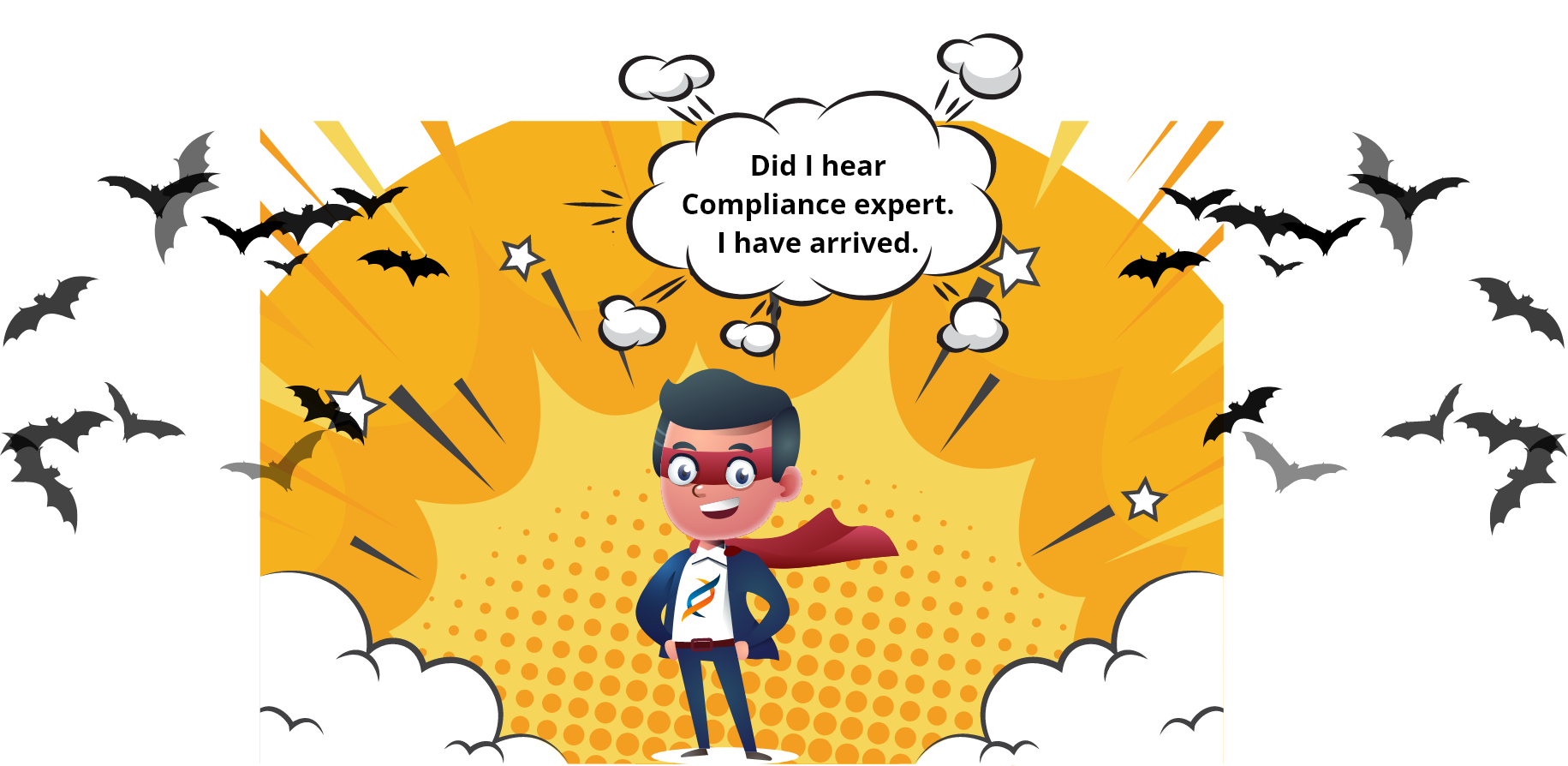 The domain and interoperability experts at Nalashaa broke the ice with a series of exploratory discussions with Michael and team.
Nalashaa's team charted out the requirements and implementation plan. They leveraged FHIR R4 resources to map data streams flowing in and
out of their systems.
Once the gap between the current datasets and FHIR R4 version was identified, the team mapped data from existing workflows, scenarios, and modalities to FHIR standard resources. 27 FHIR US Core Profiles were analysed during the course of development to meet the regulatory and
technical requirements across systems.
Nalashaa's proactive approach and eye for detail in getting the business compliant really impressed Michael. So, he asked the experts to also lead an advisory role on another B (1) measure for Schematron and validators.
The entire solution package ultimately covered following areas: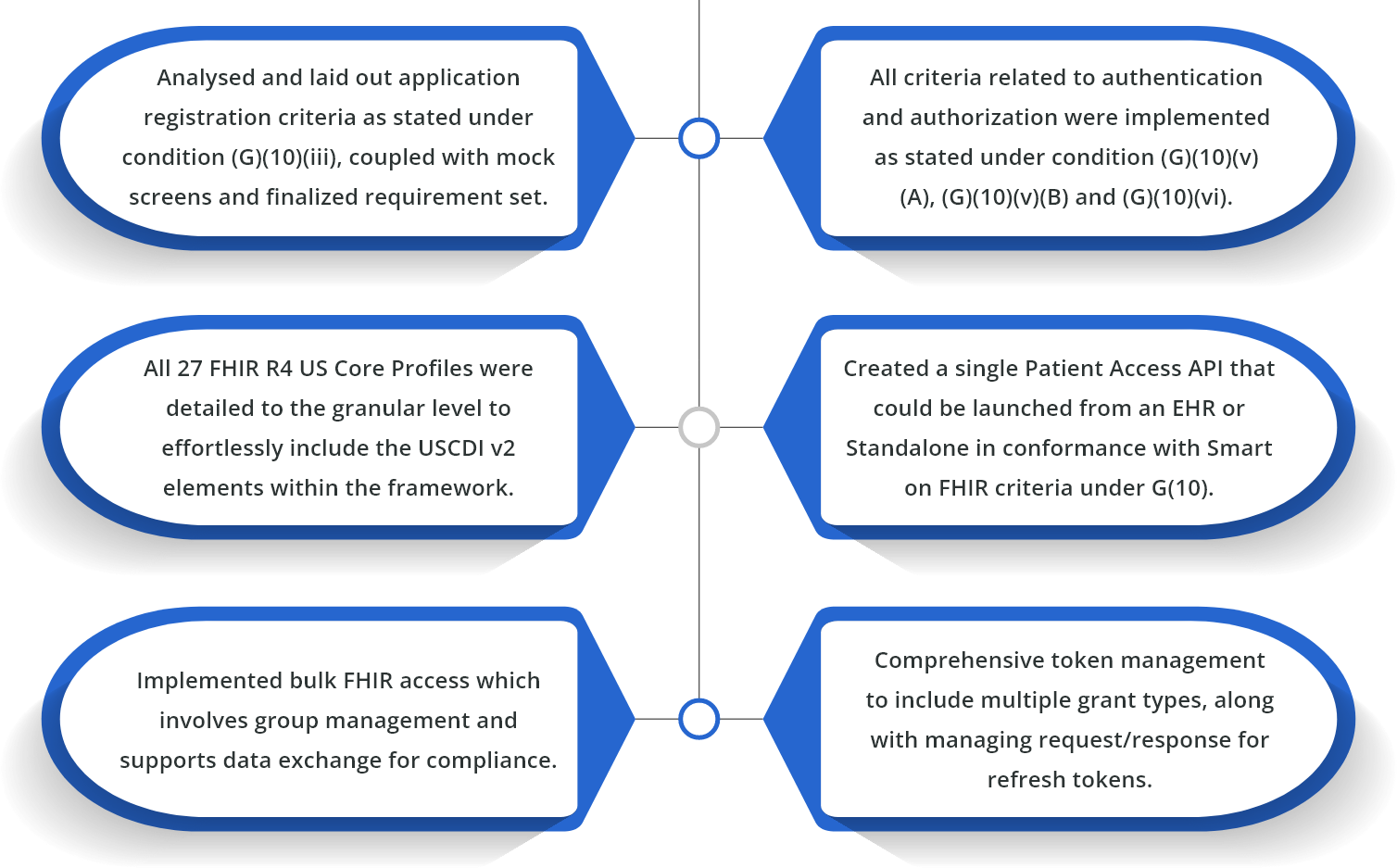 The journey did not end here. After successful solution development, Nalashaa worked closely with Michael and the team to get their EHR certified and helped them race past the finish line!
Lifting the Trophy
Michael and his team were able to successfully certify their EHR with the 21st century cures act with the help from Nalashaa. The benefits were as follows:
Enhanced Authorization Mechanism
Certification for G10 requirement
Conformance to the HL7 FHIR R4 and Smart On FHIR
Compliance with the Information blocking regulation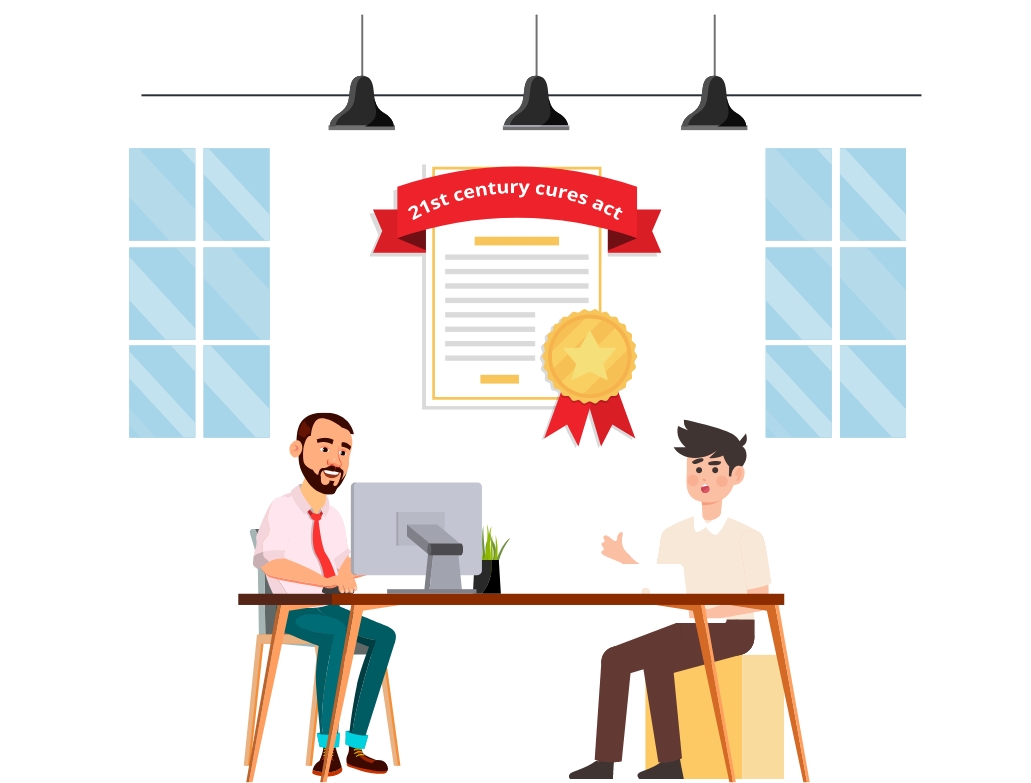 Tools and Technologies used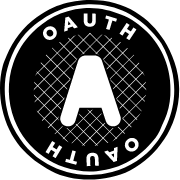 OAuth 2.0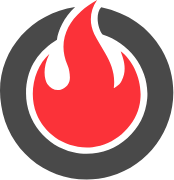 Inferno Test Tools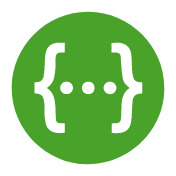 Swagger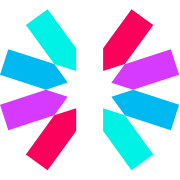 JWT & JWKS Generation Mechanism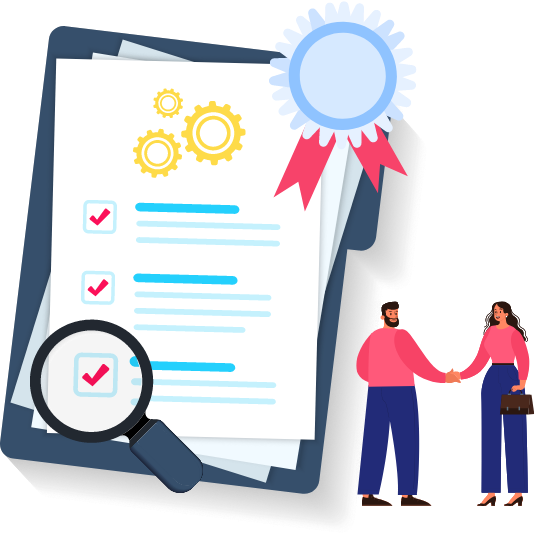 Is Non-Compliance fogging up your future goals?
We can help clear out the mist/ We can help make your system compliant.