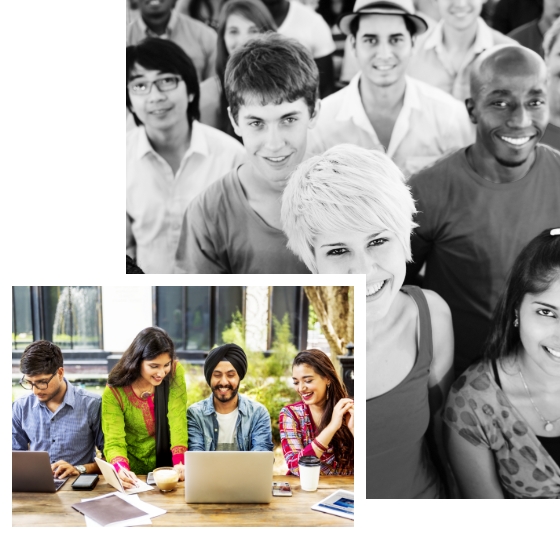 NALASHAA Brand was established in Year 2012 but its predecessor companies have been providing IT Services since 1997. Our Clients in USA include Fortune 500 Companies, SMB Enterprises, Federal and State Govt. Agencies. We are also Servicing Clients in Europe and Australia. We provide high quality and cost-effective onsite/offsite Custom Programming model with an agile workforce of 50+ Employees in USA and 200+ in India. In USA, Our Onsite Technical Team members are available for IT Staff Augmentation Work and are able to relocate as needed to all 50 US States for duration of 6 Months and over as required by our Clients.
We are a Minority-Owned organization with headquarters in New Jersey and a Development Center in Bangalore, India.
Accountability
Accountability for Quality of deliverables
Predictability
Consistent outcomes using our own processes built using Industry best practices
Lower TCO
Leveraging global teams we have the ability to execute High quality work with lower costs
Industry Awareness
We stay in touch with latest developments in technology and changes in regulations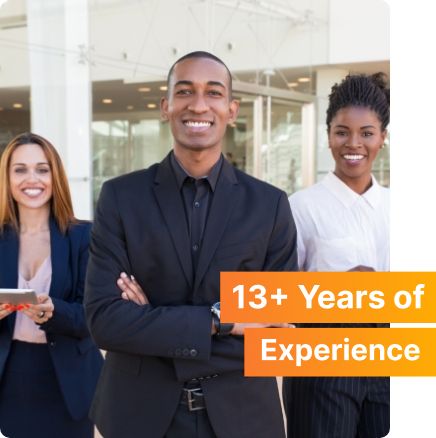 People and Talent
We Strive to Hire, Retain and Grow our People as We Consider them our Most Valuable Resources.
Commitment and Trust
Clients are at the Core of Everything we do. We Keep our Commitments and are Trusted by our Clients.
When faced with the challenge of creating a robust online ordering system for our customers, I turned to Nalashaa Solutions to help out with the design and programming. It was the best decision I could have made. The Nalashaa team did an outstanding job, and the product is now about to launch. Thank You
Cascade Dafo
Nalashaa has become a part of our business strategy not only because of the domain expertise they have but also because of the flexibility they have demonstrated and the ease of conducting business with them.
BestNotes
Nalashaa has been instrumental in helping us adapt to our changing business needs, with their breadth of technology expertise from Java, Open Source, front-end and back-end technologies coupled with flexible engagement models.
Mumms
Nalashaa team has demonstrated they have a full understanding of the SDLC. They deliver accurate software development project estimations from the business requirements. Code reviews provide visibility into their technical ability to write RPG/Java code that conforms to standards. They have become an indispensable part of our software development team.
ABC Financial
Working with Nalashaa was a blessing for us. Their dedication and resilience in assisting us to complete our goal of achieving certification was beyond comparison. We could not have done it ourselves within the required timeframe without their help. The knowledge and creativity provided by Nalashaa reshaped multiple functionalities in our system making it not just compliant with regulation, but easier for end users and for maintenance. Keep up the good work!
E-Health
Nalashaa technical capabilities have been top-notch. We have been able to task the team with complicated projects that our senior development team did not have the band-width to tackle. Nalashaa team takes their time to understand the project request and does give thought to their project estimates.
Netsmart
Did a great job handling the project from a technical and project management standpoint.
Vikon
Given us nothing short of top rate experience with their development service.
iBistro
Nalashaa has been a great business partner and asset to our software development efforts. Their attention to detail and broad experience helps us to continually offer products that compete in today's market. From design to performance to security they have continually contributed expert knowledge and skill. As a small and growing company, they add to our talent in areas that we cannot dedicate a sole resource for in-house. Their dedication to professionalism shows in all they do and is awesome to experience and work with.
Cost Management Services, LLC
Our practice recently engaged with Nalashaa's team for our very first Robotic Process Automation project, and from the start, we have been blown away by the level of service, professionalism, and responsiveness from all members of the Nalashaa team. We also appreciate their willingness to keep their core team engaged with us during our usual business hours despite the time difference. We know that we are going to see tremendous ROI on our RPA projects once we complete testing and let the bot loose.
Advanced Urology
Previous
Next