Client Introduction
Warren Williams has been struggling with rehabilitating his knee which he hurt due to a motorcycle accident. His recent job change led him to move to San Diego from Pasadena. Warren had to find an orthopaedist who would help him progress with a rehabilitative regimen prescribed to him when he lived in Pasadena. Using a patient referral mobile app, Warren touched base with Dr David Manson, a tech-savvy orthopaedist with over 40 years of experience in rehabilitative care.
Dr Manson had begun to use the referral management solution upon a recommendation by John Dillinger, the product head of the digital healthcare platform. The platform had helped Warren meet Dr Mansion with minimal effort. Its powerful workflows had enabled Warren to find Dr Manson based on his geographic location. It also helped Dr Manson successfully ramp up the influx of patients. The platform's efficiency was the result of significant upgrades orchestrated by Johann. Here's how the developments began.
Present Day
Warren has moved to Pasadena for his new job while still recovering from his leg injury.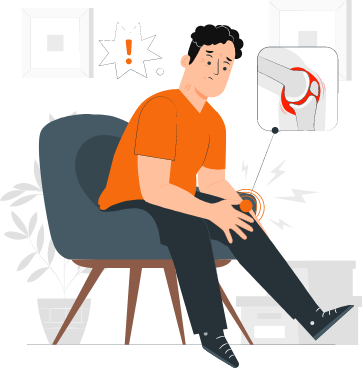 Present Day
He's met Dr Manson through a refferal management app and resumes treatment to rehabilitate his knee.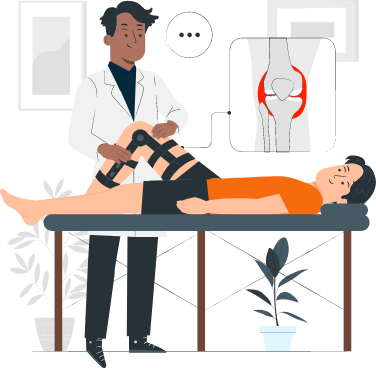 Addressing the Challenge: The Pursuit of Excellence
During its inception, Johann and his development partners had toiled relentlessly to make the platform a one-stop shop for patients, providers, and payers. It enabled all parties to interact seamlessly and deliver a dependable care coordination experience. However, the perfectionist in Johann sought to enrich the product further to reduce the navigation time and increase its customizability to suit the bespoke needs of care providers.
Johann looked to infuse improvements in the platform's patient eligibility management workflows and integrate well-structured dynamic forms. The enhancements required the development of new components for the platform's web architecture (used by providers) and the mobile app architecture (used by patients) simultaneously without diluting its current UX.
Since the platform had only been catering to the needs of private physician practices, it also required customized workflows to handle the specific needs of healthcare facilities.
One Month Ago
John met with Dr Manson and convinced him that he should leverage the potential of his referral management platform.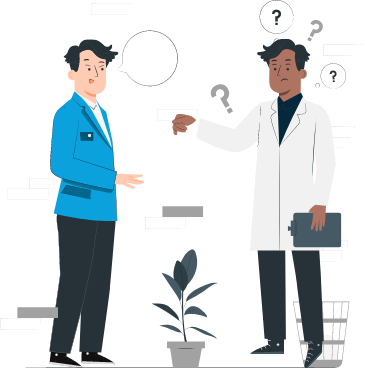 Two months Ago
John realized his product needed workflow enhancement to make it capable of catering to the needs of established professionals like Dr Manson.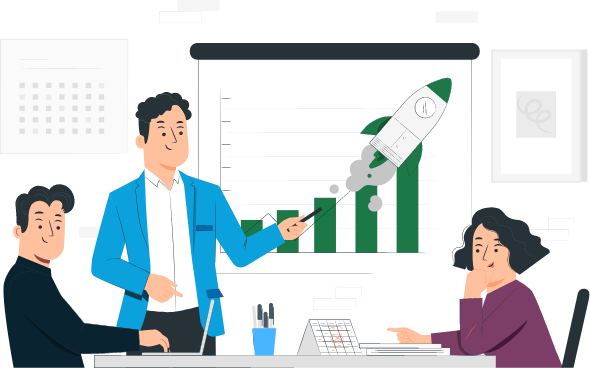 Delivering Beyond Excellence To Find the Solution
Johann wasted no time in searching for the ideal healthcare software development partner. Very soon, Nalashaa Healthcare Solutions showed up on his radar. Its diverse experience spans many facets of healthcare software development, including Mu3 Certification, FHIR Enablement, API development, healthcare cloud migration, etc.
Two months Ago
John meets with Nalashaa (Samuel Thomas) and began enhancing the platform.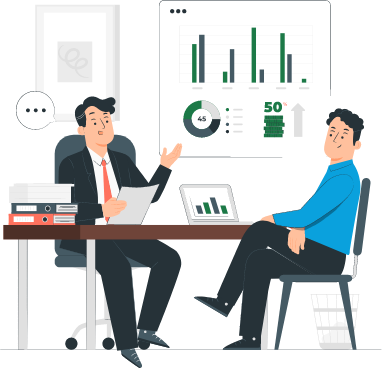 Two months Ago
John and Sam worked closely to ensure that the product features meet John's expectations.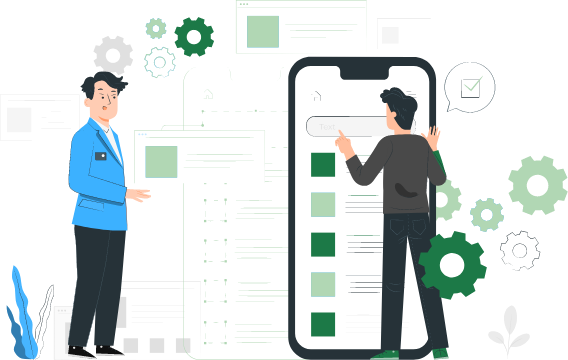 Enhancing a Trusted Product
The healthcare IT development solutions experts at Nalashaa took little time understanding and prioritizing Johann's requirements. The development began agilely, with both parties agreeing to oversee the completion of solution components one after the other as they were ready for production. Here's how the association transpired:
Extended Hospital Management Workflow
The client wished to expand their appointment and referral solution offerings from standalone clinics to hospitals and visiting patients. Hospitals posed higher complexity as compared to standalone clinics due to process depth with the added burden of implementation without inflicting changes to the backend architecture. After modifying the workflow, patients could use mobile apps to schedule appointments with doctors while doctors could refer any patient internally or externally.
Eligibility Workflow
The platform's API-based solution had a real-time EDI capability that interfaced with Availity, the trusted source for payer information. Johann sought to enable doctors to create eligibility reports for specific user groups based on their data viewing requirements. Nalashaa breathed life into his vision by implementing reports for both the web and mobile components of the platform after detailing the conditions and creating role-specific views for relaying eligibility responses.
Dynamic Form Builder
The platform's form builder lacked customizability. Nalashaa's development team integrated 'drag-and-drop' functionality to make it more flexible, allowing care providers to create tables and dynamic tags, introduce columns, and add header and footer sections. The upgrade enabled care providers to customize form templates for effortless intake, patient consent, and survey capture. The platform was also outfitted with predefined fields that provided OOB capability for providers to create custom line items and beautify the layout using multi-column sections.
Scheduling
The appointment management modules of the platform were enriched with a multi-dimensional calendar that reduced the propensity of overlapping appointments by offering intuitive rule-based bookings. It comprised of document check components that allowed care providers to review patient documents and organize appointments better. The upgrades to the scheduling model vastly reduced the time taken for real-time eligibility checks by reducing friction in the information flow channels(workflows).
Arriving at the Solution
Johann's close association with Nalashaa helped revitalize the referral platform. The improvements enabled care providers to find the right doctor without any hassles.
Two months Ago
John is pleased with the improvements and initiates a marketing campaign to promote the upgraded platform.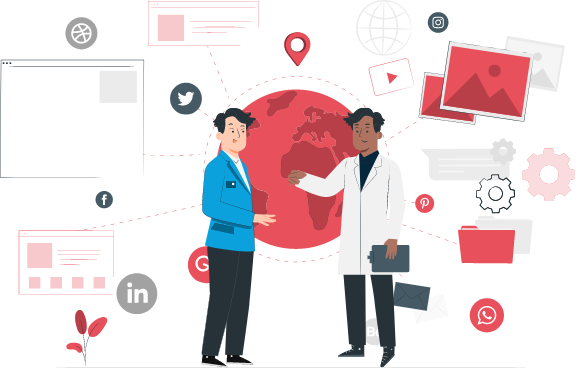 Present Day
Nalashaa's commitment to product improvement led to Warren meeting Dr Mansion and leveraging his orthopedic services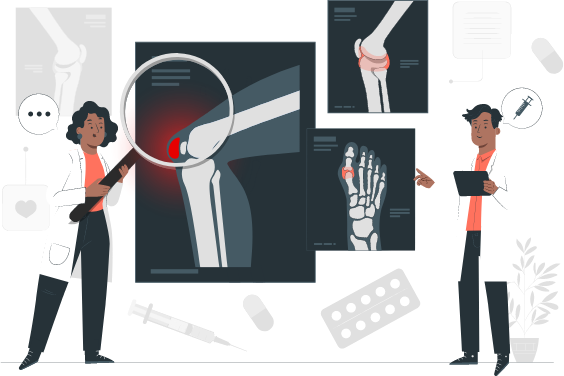 Business Outcomes
Johann's close association with Nalashaa and the development team's effort helped revitalize the process with the following beneftis.
Greater information accuracy with real-time eligibility/authorizations and reporting
Custom KPI dashboards for Providers and Case Managers to track business critical metrics
Decreased time taken by almost 40% due to increased workflow efficiency and flexibility
Penetration in new market segment impacting business development efforts
2x increase in upfront cash collections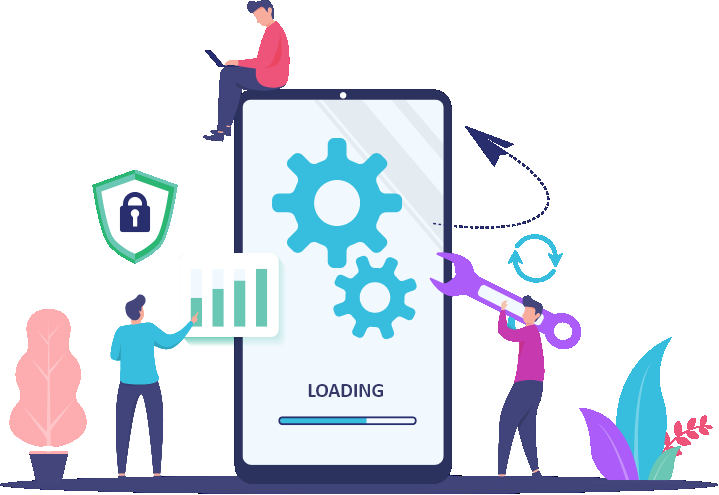 Deploy powerful enhancements to your Healthcare IT Products