IBM i(AS400) Maintenance and Support for a Fitness Center Management Software Provider
A fitness center management software provider needed IBM i(AS400) maintenance and support for its existing systems that enabled large-scale operations for over 7000 clubs. They needed help with application maintenance, performance optimization, quality assurance, documentation, administration, and modernization of the existing system.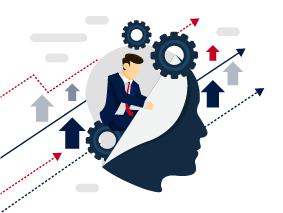 Client Requirement
The client was looking for maintenance and support services for their legacy application to address the day-to-day challenges in keeping the operations running. In the existing implementation, there was no stable process to plan and close support tickets in a timely manner. In case of exceptional situations, due to lack of proper documentation, troubleshooting was needed to find and fix the root cause.. While the systems needed to be kept up, there were enhancement requests from different teams to support evolving end user requirements. In addition, documentation of existing processes and systems was needed to enable migration to newer technologies in future.
Solution
Nalashaa team started with a 12-week training working closely with the client's existing team. Familiarization with the processes, systems and stakeholders enabled the team to start addressing the support tickets quickly. An extensive documentation was created for the business processes and system workflows. The coordinator at the client location triaged the support tickets or issues and the team independently supported the complete system. The execution of all key processes was automated with alerts and email notifications upon critical job failures.
Increased volume of support tickets closed within SLA guideline
Improved accuracy and completeness in quality assurance
Automated notifications and reports enabled better governance and coordination
Technology Stack
AS400
DB400
RPG
RPGLE
SQLRPGLE
ILE
CL
CLLE
ROBOT Job Scheduler
MDCMS
XML
Let's move to value based care